Enraged by her mother-in-law's actions, a woman in India hanged herself to death after throwing her two young daughters into a well.
The shocking incident occurred Sunday, Aug. 29, in the Chhatarpur district of Madhya Pradesh.
Police officers were dispatched to the Parwa village of the Satai police station area on Sunday afternoon. Locals had reported seeing a dead woman.
Responding officers located the woman, identified as Rani Yadav, hanging from a snare in the well. Her two daughters were found inside the well.
A four-year-old child was rescued unharmed, however, her 10-month-old sister was pronounced dead at the scene.
According to the police, the now-deceased woman reportedly had an altercation with her mother-in-law, following which she took the extreme step.
A preliminary investigation revealed the incidents unfolded Saturday night after Rani and her mother-in-law got into a fight.
Rani was using her husband, Kanhaiya Yadav's cell phone when her mother-in-law snatched it from her. This lead to a heated verbal exchange between both women.
On Sunday morning, Rani left home with her two daughters. They were reportedly last seen walking in the nearby fields.
Later in the day, passerby's found Rani hanging from a snare in the well. During a close inspection, they saw two children inside the deep well.
The older child was stuck in a brick inside the well. She was immediately rescued and sent to the local hospital for treatment.
The bodies of the mother and infant were sent to a medical examiner's office for an autopsy. The results were being awaited.
According to the investigators, Rani threw her children down the well before hanging herself to death.
A further probe is underway, police said.
In a similar incident, a 70-year-old woman was brutally killed in Thrissur, India, after her drunken son allegedly threw her down a well in the backyard of their house.
On Aug 22, the elderly woman, identified as Ammini, suffered fatal injuries and died after her 40-year-old son Suresh came home drunk and proceeded to force her down the deep well after a heated argument.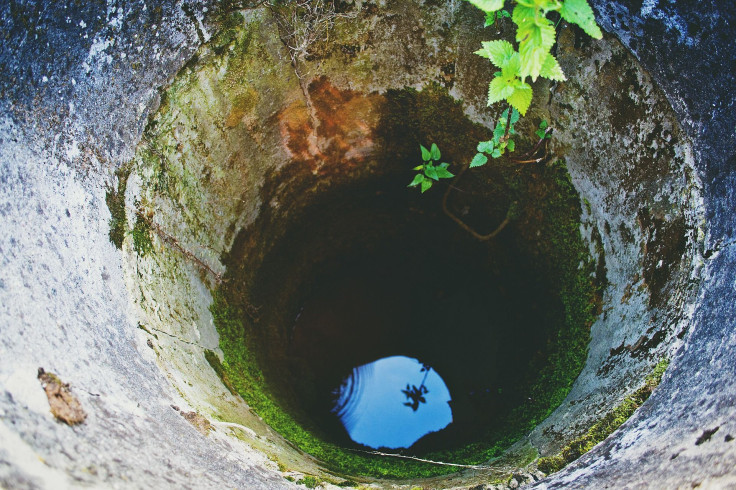 © 2023 Latin Times. All rights reserved. Do not reproduce without permission.