Another day has passed for the Los Angeles Lakers and there is a new name on the injured list.
Wayne Ellington is the latest casualty on the Lakers roster, appending the other sidelined players like Trevor Ariza, Talen Horton-Tucker, Wayne Ellington, Malik Monk and Kendrick Nunn.
Ariza and Horton-Tucker will be missing for a couple of weeks while the cases of Ellington, Monk and Nunn remain unknown.
However, it appears Ellington's injury is more serious and that he will need to be re-evaluated.
"Wayne, actually, his MRI revealed a strain in his hamstring as well," Vogel said after Tuesday's (Oct. 12) practice. "Grade 1, still will be re-evaluated in a week. It's still possible to dress Opening Night but he could potentially not be in there."
The state of Monk and Nunn have yet to be known.
The good news is that the injuries are happening before the Lakers officially open their regular NBA season against the Golden State Warriors on Oct. 19. However, these developments are not a good sign especially with critics expecting the purple and gold to see most of its aging players spending time on the sidelines due to injuries.
Of course, the Lakers have their regular stars to pick up the slack. LeBron James and Anthony Davis are there, same with newly-acquired Russell Westbrook. However, their time on the floor could dictate how long they can stay healthy, most knowing that the real battle is the NBA playoffs – assuming the Lakers make it as forecasted.
Like the past years, James and Davis are pegged to lead the cause of Vogel. But most know that the superstar duo needs the right support to achieve their NBA title goal.
Again, the Lakers roster looks good on paper. But unless they can make sure that all hands are on deck this coming season, expect skepticism in the air as to how far they can go this 2021-22 season.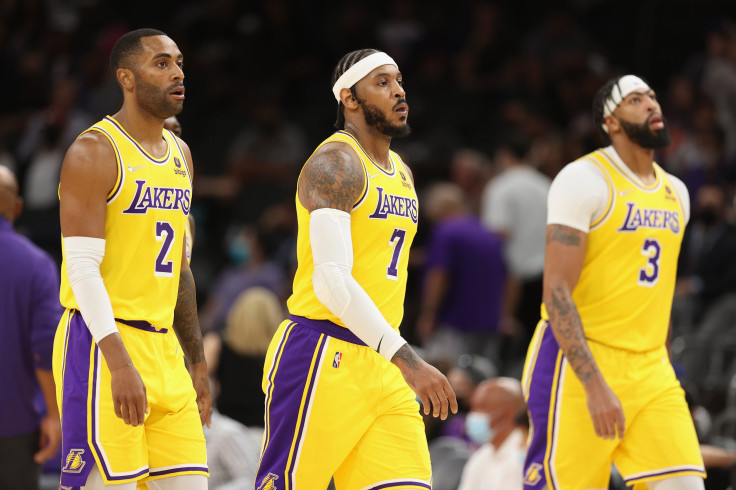 © 2023 Latin Times. All rights reserved. Do not reproduce without permission.