On Tuesday, the Duchess of Cambridge touched down in Copenhagen for her first solo overseas tour since 2017, paying a two-day visit to Denmark where the royal met with parents and their babies as she promotes her Early Year Foundation.
The British ambassador to Denmark, Emma Hopkins, greeted Kate, 40, upon her arrival in Copenhagen, where she honored Queen Elizabeth's Platinum Jubilee year and promoted her Early Year Foundation, according to Vanity Fair.
The royal then stopped by the University of Copenhagen to meet with and learn from the researchers running the Copenhagen Infant Mental Health Project, which aims to promote the mental well-being of and relationships between infants and their parents.
Kate has made early childhood development one of the key causes in her royal work. Following her outing in Denmark, the mom to Prince George, 8; Princess Charlotte, 6; and Prince Louis, 3, confessed being around babies has become an occupational hazard.
"It makes me very broody," Kate admitted during the outing. "William always worries about me meeting under-one-year-olds. I come home saying, 'Let's have another one.'"
The Denmark tour also saw the Duchess take a ride down a giant slide installed inside the LEGO Foundation Playlab building at the University College Copenhagen.
She also met with the team behind the Playful Learning Programme, a partnership between the LEGO foundation and six Danish universities that work to enhance children's creative and experimental approach to learning, People reported.
Kate Middleton first visited Denmark in her royal capacity in 2011 shortly after her wedding in April that year. She last traveled abroad with her husband, Prince William, to visit Pakistan in 2019. Meanwhile, the Duke of Cambridge recently returned from his solo tour after visiting Dubai earlier this month.
In January, during the couple's visit to Lancashire, William joked about the prospect of Kate wanting another baby after they met Trudi and Alastair Barrie and their baby daughter, Anastasia.
At the time, Kate held the toddler as they posed for a photo, prompting the Prince to joke, "Don't give my wife any more ideas!" He would later tease his wife and ask her not to take the baby with her after handing Anastasia back to her parents.
Notably, in 2019, the Duchess confessed that William would most likely be worried for baby number four. A year later, she also told royal fan Josh Macpalce, who had been sending cards congratulating her after each of her three children were born, that she does not think William is open to having more babies.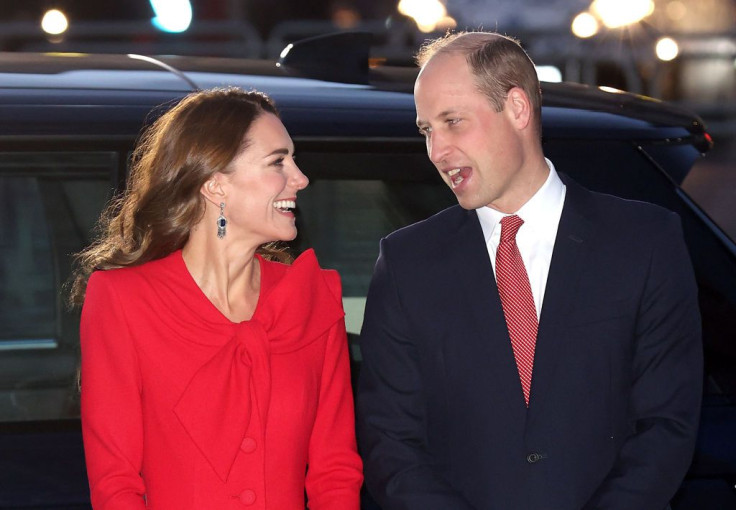 © 2023 Latin Times. All rights reserved. Do not reproduce without permission.