The Duchess of Cambridge is sparking a new trend after taking center stage on Wednesday when she became the new Patron of English Rugby, a position formerly held by her brother-in-law, Prince Harry, before his royal exit with his wife, Meghan Markle.
The Sussexes turned over their patronage, including the RFU, the RFL, the Queen's Commonwealth Trust, the Royal National Theatre, and the Association of Commonwealth Universities, to Queen Elizabeth in early 2021 following their decision to raise their family in California, Stylecaster reported.
Kate Middleton's Feb. 2 Twickenham appearance saw her in a sporty tracksuit emblazoned with the England rugby badge and trainers. She would later swap into rugby boots and join her England teammates for a training session ahead of the first Six Nations Championships on Saturday.
The Duchess will go head-to-head with her husband Prince William, the Patron for Welsh Rugby, and Princess Anne, the Patron for Scottish Rugby.
Kate has always been an athletic member of the royal family and uses her influence to promote athleticism by living a healthy and active lifestyle herself. Middleton had also participated in sporting activities when she was in school.
During the training session led by head England coach Eddie Jones, Kate proactively represented her team, running with the ball before throwing her hands in the air as she scored a try. Her teammates would even hoist her into the air as she went to grab the ball in a lineout, Vanity Fair noted.
Experts say the rugby affair eventually caused the searches for "How to learn rugby" to unprecedentedly jump by 930 percent worldwide on Wednesday. Accordingly, a new finding by Digital ID reveals these searches spiked to 10 times the average volume in one day.
"The UK boasts some incredible rugby talent, but no one can match Kate Middleton when it comes to influencing," a spokesperson for Digital ID said. "The Duchess of Cambridge's appointment as patron of English Rugby is the perfect match for her, given her long-standing athleticism and interest in the sport."
In addition, the spox acknowledged that many people would more likely consider rugby as a sport after seeing Kate's involvement in the paddock. They noted that the Duchess wearing the traditional England rugby tracksuit for the training session has already sparked a fashion frenzy across the globe.
Notably, when William and Kate briefly separated in 2007, the former actress was photographed as she rowed with "toned" perfection at the helm of a Dragon Boat on the River Thames, according to Express.
The iconic moment produced a series of photographs as Kate trained with a group of feisty women as part of the Sisterhood rowing team.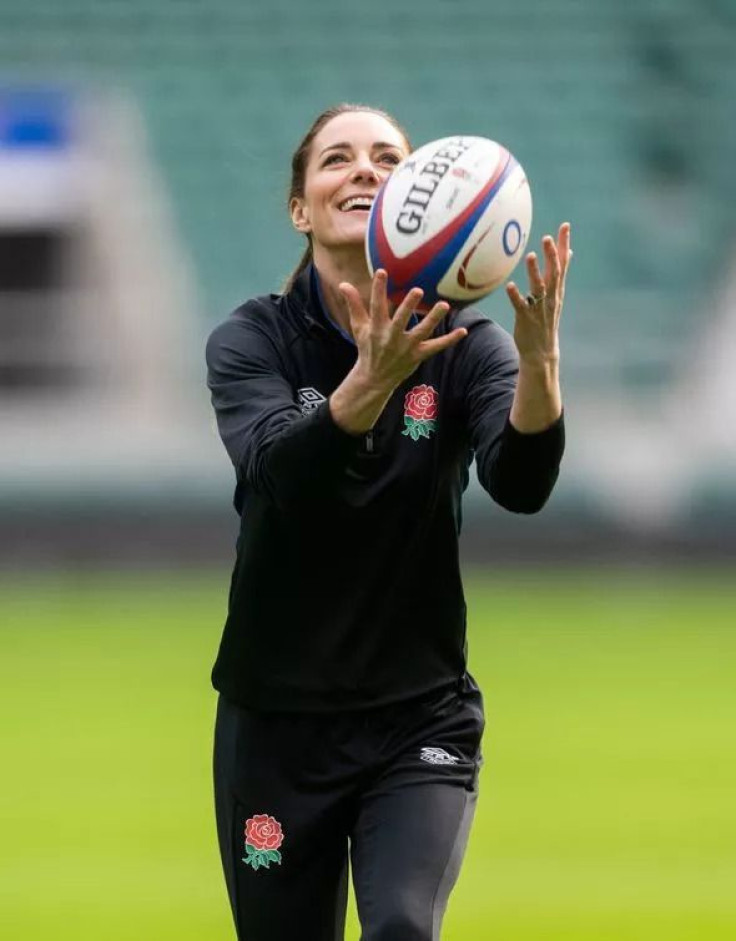 © 2023 Latin Times. All rights reserved. Do not reproduce without permission.