A state physician's assistant in Washington had his license suspended as of Tuesday following complaints that he has been prescribing medications without an actual consultation with the patients. Scott C. Miller was found to be an immediate danger to public health after undergoing an investigation by the Washington Medical Commission.
According to The Columbian, the commission's findings reported Miller was accused of demanding hospitals to give COVID-19 patients drugs that have not been proven to cure the coronavirus such as ivermectin, as well as "engaging in a hostile and threatening public campaign against hospitals and doctors."
Miller, who is publicly known as an anti-masker and opposes vaccine mandates, runs the Miller Family Pediatrics in Washougal. He has allegedly been showing up at Camas School Board meetings fencing against mask mandates, remote education and COVID-19 vaccine requirements.
The commission found that Miller treated at least four COVID-19 patients, placing them on a regimen of vitamins, ivermectin and other prescription medicine without conducting a physical examination and counsel on the possible side effects of ivermectin and dexamethasone. He also failed to order follow-up testing to monitor the patients' condition.
In the investigation report, an unvaccinated patient suffering respiratory failure was admitted to the hospital on Sept.23 and after refusing intubation, received a prescription from Miller for ivermectin. The patient left the hospital against medical advice and on the same day, was rushed back to the hospital due to hypoxic respiratory failure and had to be intubated. The patient died eight days later.
A female unvaccinated patient also died after Miller treated her with ivermectin and sent her home with an oxygen tank on July 19. The woman returned to the hospital one week later with low oxygen levels and died on July 27.
Another patient who was unvaccinated and suffering from COVID-19 symptoms sought an emergency injunction to have him treated with ivermectin. The patient's wife told hospital staff that her children had pushed her to get medical advice from Miller despite the fact that her husband was never once examined by Miller. The patient died three weeks later from COVID-19 complications.
"Ivermectin is not part of the hospital protocol in treating COVID-19 patients. These protocols are not considered standard of care treatment for COVID-19," the WMC stated in its complaint against Miller. The commission informed that Miller violated state code related to unprofessional conduct for a medical provider. The complaint includes malpractice, incompetence and negligence resulting in injury of a patient.
Public records also show that in 2014, the California Physician Assistant Board ordered Miller to "immediately cease treating persons and issuing drug orders for persons that are not his supervising physician's patients". He was made to pay a $2,500 fine and required to enroll in an ethics course.
A GoFundMe page has been set up by hundreds of Miller's supporters in the Camas-Washington area to help raise legal funding for Miller in the face of the complaints filed with the WMC. The campaign has collected $47,000 from nearly 300 people who have donated as of Oct. 17, and has been shared 2,000 times over the internet.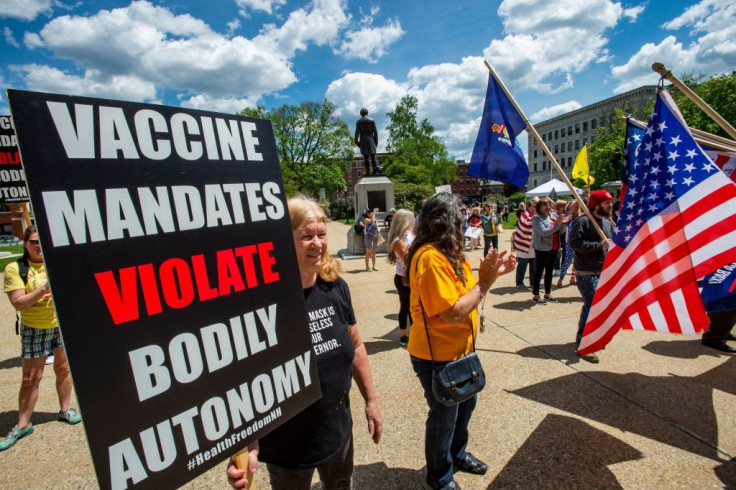 © 2023 Latin Times. All rights reserved. Do not reproduce without permission.