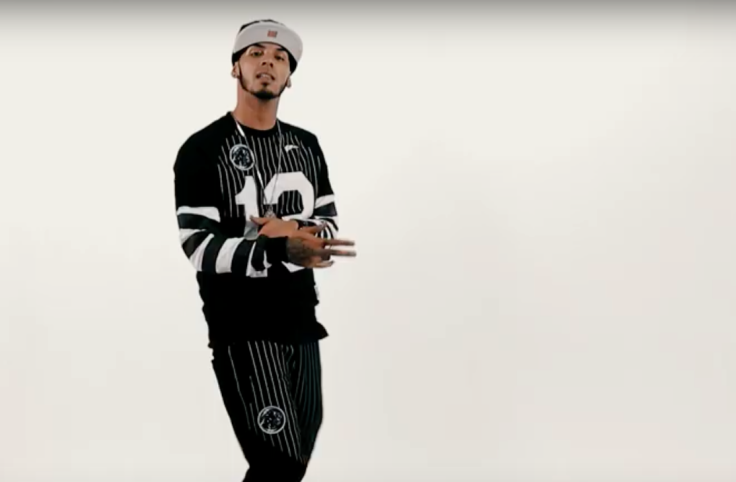 On April 3, 2016, reggaeton singer Anuel AA was arrested along with others when he left the nightclub Tabaco & Ron Lounge San Juan in Santurce, Puerto Rico, according to reports from the authorities. During the arrest, the boricua, whose real name is Emmanuel Gazmey Santiago, was confiscated a Glock 23 .40 caliber pistol; A Glock 30 caliber .45 and another Glock 19 caliber nine millimeters, and a 2007 Honda Accord.
After the news broke, fans gathered at the outskirts of the federal prison in Guaynabo on May 15, 2016, to demonstrate their support. Fans also created the "Free Anuel" campaign to demand his release.
In spite of the support to the interpreter of "Cenizas en Cenicero," gun laws in Puerto Rico regulate the sale, possession, and use of firearms and ammunition. For this reason the presiding judge of the federal court in the Island, Aida Delgado, sentenced Gazmey to spend 30 months in federal prison for possession of firearms.
According to Metro PR, Delgado said that due to the circumstances of the case, among them, that the singer has no previous convictions, she imposed the least possible sentences according to the established guidelines. Anuel AA had pleaded guilty to possession of the weapons and said that he was sorry and had learned from his mistakes.
The artist was born in 1992, and is the son of musician and entrepreneur José Gazmey, former vice president of Sony Music Corporation in Puerto Rico. He and Tempo share a close relationship of friendship. "Many people don't know that we are family, and that your dad is my dad, the first person to believe in my dreams and give me a millionaire contract with Sony. Yes! your dad José Gazmey," Tempo wrote in his Instagram account as dedicatory to Anuel AA.
© 2023 Latin Times. All rights reserved. Do not reproduce without permission.