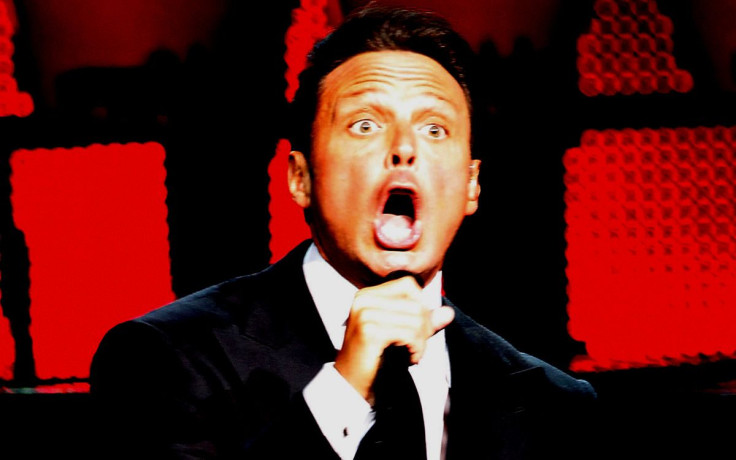 Luis Miguel has been reportedly arrested in Los Angeles, according to Telemundo. An LA judge had order for his detainment after the Mexican singer failed to appear in court following multiple lawsuits. The order came after the suit that William Brockhaus -former business manager- filed against "El Sol," which a judge had ruled in his favor last summer, but the Latin star has refused to pay back. Univision also adds that Miguel's defendants were trying to apply for an extension, but the judge did not grant the request.

Brockhaus and Luis Miguel initially met in 1997 at the Camino Real Hotel in El Paso, Texas after the singer's concert and hit it off since then, only to become close friends. "[Luis Miguel] would regularly travel together including meeting annually for most New Year's Eve and birthday celebrations," the lawsuit explained.

In 2012, the two reached an agreement to begin working together and Brockhaus quit his job of 22 years to dedicate entirely to Miguel's career. The deal also entailed that 10 percent of the singer's earnings per performance would go to Brockhaus, which did not happen.

"The negotiations, booking, promotions and advertising on behalf of and for [Miguel] were performed in whole or in part in El Paso, Texas with the express knowledge and consent of [Miguel]," the suit stated. The paperwork also indicates the "Suave" singer made over $1.6 million from Texas concerts in cities such as Dallas, Austin, El Paso and San Antonio.

Luis Miguel is also facing a legal battle with Alejandro Fernández after the former broke the contract of a tour they had announced. It was in February of 2016 when it was announced that the tour was not happening. "Despite the financial and labor-intensive efforts undertaken by Alejandro and his team to put this tour together, including separating dates for the shows planned, today we are sorry to say that the aforementioned tour is in no condition to take place," reads a statement issued by Star Productions, which represents Fernández. "We are forced to clarify the situation so neither the media, nor promoters nor fans in general are mislead regarding a tour that, at this point, doesn't exist."
© 2023 Latin Times. All rights reserved. Do not reproduce without permission.