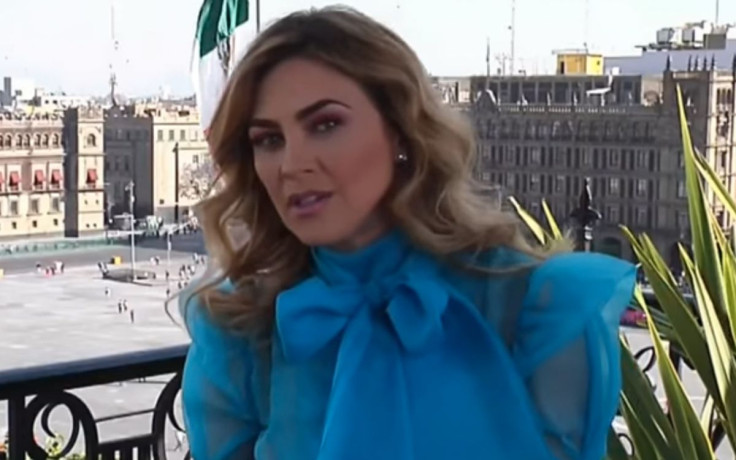 Aracely Arámbula is usually very reserved when it comes to talking about her relationship with Luis Miguel. There are a lot of questions about their romance but very little is known as both stars have kept their life together private, just like when they were a couple. In a recent interview with "Suelta La Sopa," the telenovela actress gave followers an insight of the mutual love they had for one another.
"They were six beautiful years and the best of my life in relation to family because of the birth of my children," she said. "It was something that happened that way. I didn't look for it [relationship]. They are things of destiny and life because I have two kids. They really were things that happen and beautiful and special moments."
When the reporter asked Arámbula if Luis Miguel was the love of her life she said: "Of course, how did I not live the love of my life if I have two amazing children. They tell me it's a true love story and I said that if I wrote this story it would be a hit because it was beautiful and unique."
With "La Doña" star teasing a book, could there be one in the works? "I could probably write a book," she said. "But you know what, it's a story that I keep with love, with my heart, I want to tell my kids detail by detail when they are of age and enough maturity to understand what love is." Watch the complete interview below and tell us what you think!
© 2023 Latin Times. All rights reserved. Do not reproduce without permission.