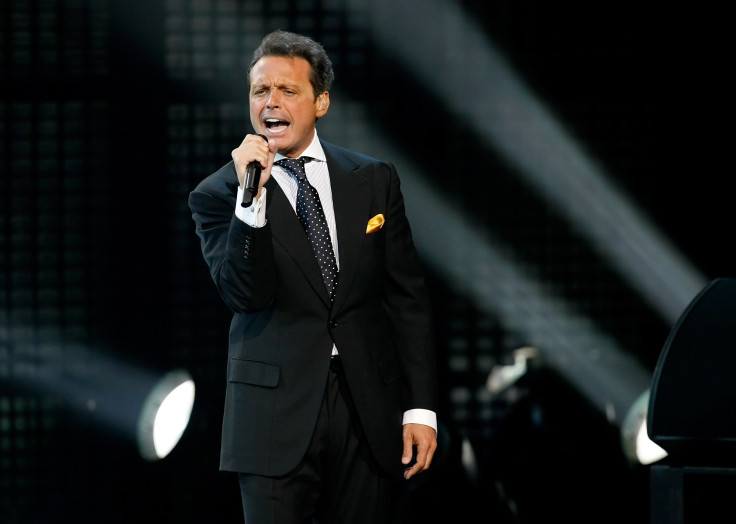 According to journalist Addis Tuñón on a special report for Despierta America, Sergio Gallego Basteri, Luis Miguel's youngest brother, and his tutor, Octavio Fonseca have not been protected by "El Sol de Mexico" as it was reported on the press several years ago. Tuñón drove all the way to Guadalajara to secretly interview Octavio, only to find out that him and Sergio have not received Luis Miguel's help in years and Basteri has been working as a server and photographer to survive.
Luis Miguel was 14 years old when his brother Sergio was born. According to Univision, the difference in age was always a gap that separated them. Unlike Alejandro, the second child of the family, who enjoys the support of the famous singer, Sergio was born in the center of vulnerability. He was two when his mother disappeared, eight when his father passed away and 10 when his grandmother also died. After all this, his custody to Dr. Octavio Fonseca, who was a loyal employee of Luis Rey, the boys' father.
Seven years ago, it was reported that Luis Miguel was going to help Sergio settle in Miami and support his singing career, but despite these reports, nothing really happened and Sergio, along with Octavio still live in Guadalajara in modest conditions. It's been said that "El Sol de Mexico" has allegedly threatened his brother to stay away from the public eye and he cut any ties with Sergio years ago.
"The only thing I thank from my the bottom of my heart and soul is that this gentleman, Luis Miguel, let me educate Sergio, a person that I love as if he were mine," Octavio confessed.
He also revealed that Luis Miguel's youngest brother started studying photography but couldn't finish because he didn't have enough money. He also stated he is very intelligent and works very hard as a chef and photographer to survive.
Luis Miguel hasn't said anything about these allegations, but he has been seen lately with his other bother Alejandro going out clubbing in Miami.
Watch the interview video here.
© 2023 Latin Times. All rights reserved. Do not reproduce without permission.