A federal court of appeals ruling released on Tuesday said that gender dysphoria and transgender individuals are covered by the Americans with Disabilities Act (ADA), thus giving them anti-discrimination protection under the law.
The U.S. Court of Appeals for the Fourth Circuit ruled that gender dysphoria is covered by the Americans with Disabilities Act after the lower courts ruled that the exclusion of "gender identity disorders not resulting from physical impairments" in the law does not apply to gender dysphoria, giving broader rights and protections to transgender individuals in America, according to CNN.
"In light of the 'basic promise of equality ... that animates the ADA,' we see no legitimate reason why Congress would intend to exclude from the ADA's protections transgender people who suffer from gender dysphoria," the court wrote.
The ruling that now includes gender dysphoria into the ADA's umbrella comes after a lawsuit filed by Kesha Williams in 2020 after she was discriminated against in a Virginia prison when she was housed in the men's prison despite having been receiving hormone replacement therapy for two decades, the Hill reported.
She was reportedly harassed by the officers of the prison and denied her hormone replacement therapy for weeks at a time, which caused her "mental and emotional distress" before she was released from the prison.
Although the ADA excludes "gender identity disorders," the diagnosis of gender dysphoria did not exist when the law was created, and Williams' lawyers were able to create a case that not only was gender dysphoria different from gender identity disorders, but that it worked similarly to a disability that needed to be addressed with gender-affirming care.
"Reflecting this shift in medical understanding, we and other courts have thus explained that a diagnosis of gender dysphoria, unlike that of 'gender identity disorder,' concerns itself primarily with distress and other disabling symptoms, rather than simply being transgender," Judge Diana Gribbon Motz wrote.
"Williams does not merely allege that gender dysphoria may require physical treatment such as hormone therapy; she maintains that her gender dysphoria requires it."
"In sum, we hold that Williams has plausibly alleged that gender dysphoria does not fall within the ADA's exclusion for 'gender identity disorders not resulting from physical impairments,'" the court said.
Many in the human rights and the LGBT community welcomed the ruling with happiness as they believe it will allow for less discrimination to come against transgender individuals when it comes to acquiring and medicating for their gender dysphoria.
"This opinion goes a long way toward removing social and cultural barriers that keep people with treatable, but misunderstood, medical conditions from being able to thrive," Jennifer Levi from GLAD's Transgender Rights Project said.
The defendants of the case have not commented with regards to the ruling of the court as of press time.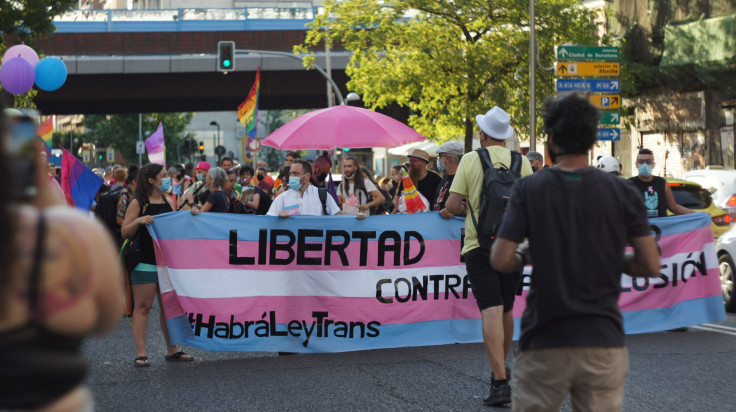 © 2023 Latin Times. All rights reserved. Do not reproduce without permission.