Two teenagers in Florida were arrested on Wednesday after a transgender teenager, who was previously a victim of a violent attack that forced her to drop out of her school, was attacked again with three teens caught on video beating her up.
Chad Sanford, a 14-year-old transgender teen living in Pampano Beach, Florida, said that she was attacked again by a group of teenagers who went to her home and assaulted her suddenly as someone recorded the ordeal from a distance, according to the Advocate.
"They came behind me and jumped me," she explained, before saying that the assailants had exclaimed to her, "Don't come around me with that gay sh*t!" before beating her up. She reportedly got an invite from the group to hang out together, and she thought that they were her friends, Local 10 reported.
This would be the second assault that Sanford experienced that went publicly viral, after a video of her getting thrashed and called homophobic slurs in Deerfield Middle School went viral in 2021. The 2021 assault forced her to drop out of the school to keep herself safe as she battled against suicidal thoughts due to the bullying.
Sanford's grandmother, who was asked to remain unnamed in reports, has expressed frustration at the abuse that her grandchild has experienced in the community, asking that she be left alone to live her life.
"Just let Chad be Chad," she said. "Guys was spitting on [her] on the bus and treating [her] any kind of way because of [her] transgender and life of what [she] want to be. I'm just frustrated."
Local deputies say that two of the three teenagers who were caught on video assaulting Sanford were arrested, with Broward County's public information officer Claudinne Caro confirming that an investigation is ongoing and that the two teens will be charged with battery and a crime of prejudice.
"I am utterly heartbroken, angry and devastated," former prosecutor Melba Pearson said regarding the assault, which she classified as a hate crime. She believes that the teens need to undergo rehabilitation and counseling to help them move away from potential future hate crimes.
"I think that they need counseling. I think that they need to be held accountable, whether it be (through) community service, other aspects, but they need to learn that this behavior is wrong, because they were taught this somehow," she said. "They didn't just wake up one day and decide to attack someone because they're transgender."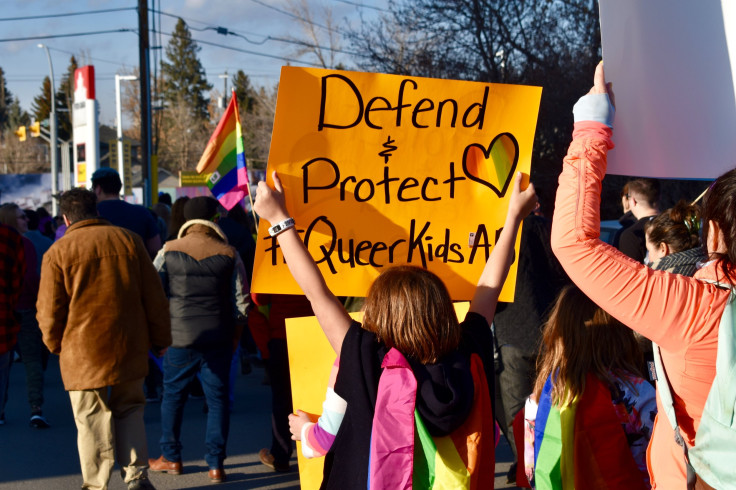 © 2023 Latin Times. All rights reserved. Do not reproduce without permission.