Apple has unveiled its new iOS 14 operating system. The tech giant announced it would begin iOS 14's rollout on Wednesday, introducing new tricks to the iPhone and adding in new features like improved search capabilities.
The surprise unveiling of the Apple iOS 14 drew negative reactions from app developers, who took to Twitter to express their frustrations over how they had been caught off guard by Apple's unexpected announcement. While app developers knew the iOS 14 was coming soon, they did not know Apple would drop it on Wednesday and make the announcement on the day itself.
Some developers revealed on Twitter how they had to scramble overnight to inform users that updating to the new iOS 14 might break unsupported apps. Some app developers were also frustrated that they were not able to take advantage of the usual planned release for Apple's iOS updates, since that is when App Store browsing usually maxes out.
"These products all look cool as hell, but from the perspective of third-party developer relations, that keynote was one of the worst," wrote Twitter user James Thomson.
Meanwhile, the iOS 14 delivers a major update to the Home Screen with redesigned widgets and the App Library, App Clips, and updates to Messages. With the new iOS, users can choose a Smart Stack of widgets that uses on-device intelligence to arrange the widgets based on location, activity, and time.
The new Home Screen also features the App Library, which automatically organizes the user's apps into an easy-to-navigate view and puts to view all the apps that the system deems helpful at a certain moment. The iOS 14 also features an all-new compact design for incoming calls and Siri, allowing users to stay in the context of what they are doing by being able to watch a video or take a FaceTime call while using another app.
The App Clips also offers new ways to discover and use apps. The App Clips feature loads within seconds to complete a specific task and can be accessed by simply scanning a new Apple-designed App Clip code or through NFC tags or QR codes. The clips are also shareable in Messages and Safari.
The new iOS 14 also delivers powerful updates to Messages, as it now allows users to pin conversations to the top of their messages lists and keep up with group threads through mentions and inline replies. Messages now also has new Memoji options, featuring more inclusive and diverse hairstyles and headwear. Other features of the new iOS include easier-to-navigate maps, expanded privacy features, improved listening experience for AirPods, and more.
In a statement, Craig Federighi, Apple's senior vice president of Software Engineering, said the Apple iOS 14 makes the iPhone more powerful and much easier to use. "We are thrilled to see the incredible ways developers are taking advantage of widgets and App Clips to create new experiences that we think customers are going to love," he said.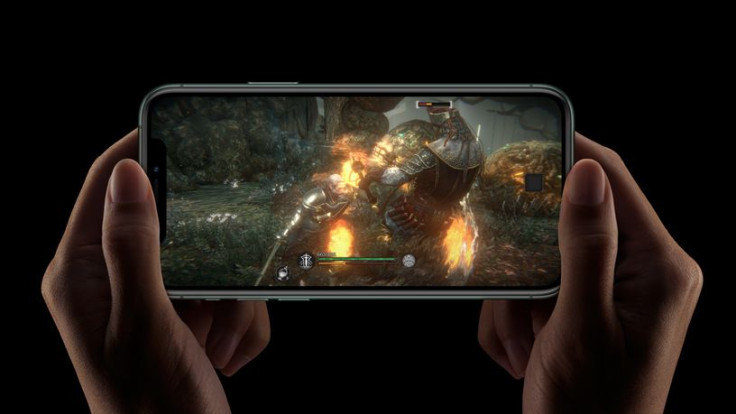 © 2023 Latin Times. All rights reserved. Do not reproduce without permission.