Apple is set to unveil the iPhone 12 during an Apple event this month and rumor has it that several other Apple products will debut alongside the new phone series on the same date. These items include the Apple Studio, AirTags, and AirPower.
Apple unveiled a few Apple products during its September event, including the new iPad Air4, Apple Watch 6, and Apple Watch SE. However, there are still a few rumored Apple items that could see the light of the day this month.
The most anticipated of all are the two iPhone 12 base models, which will serve as successors to the standard iPhone 11 as the affordable flagship models of the new line. The smaller one is the iPhone 12 Mini, while the larger version is simply the iPhone 12.
Apple is also expected to reveal the iPhone 12 Pro and iPhone 12 Pro Max during the event, the two higher-tier iPhone 12 models in the new line. These models will be bigger than their predecessors and will feature an A14 chipset, more RAM, 120Hz refresh rate displays, and an LiDar depth scanner.
Also rumored to launch alongside the new iPhone 12 series is the AirPods Studio, Apple's own higher-end, over-ear headphones that will replace the usual speakers and headphones from third-party sellers. Mock-ups of this upcoming Apple product shows a metal frame and heavy pads around the ear cups and padding on the headband. The AirPods Studio will be mainly wireless and will come with a USB-C port.
Since the Apple AirTags did not make it during the September Apple event, rumor has it that the product may get another chance this month. The AirTags will be Apple's take on Tile-like tracker accessories, where users can track an AirTag through an iOS app. Rumors also point to other tracking capabilities, including AR capabilities that will let users point their cameras around to find digital balloons.
Apple fans are also hopeful that the highly anticipated Apple wireless charging mat, the Apple AirPower, will debut during Apple's October event. This product was officially cancelled in March 2019 but a prototype of the device appeared in a video in August, sparking rumors that the development of the product remains in full swing.
Apple's October event will happen on Oct. 13.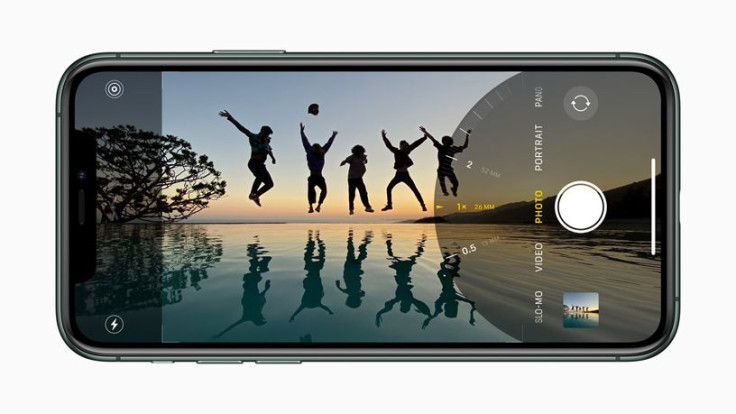 © 2023 Latin Times. All rights reserved. Do not reproduce without permission.