The Apple Watch 6 release date hasn't been officially announced yet but numerous rumors about the upcoming wearable have already been floating around. Here are a few of the features and specs the gadget might have according to the latest reports.
Series 6 Might Have microLED
The current Apple Watch Series 5 features an OLED screen but recent reports that the next model might see some improvement in terms of screen type. According to Tech Radar, the Watch Series 6 might sport a microLED.
The publication claimed that the main advantage of a microLED over OLED is that the former is more energy efficient. Ultimately, this means that the future wearable might have a longer battery life compared to the current one.
Biometric Security Feature
At the moment, Watch 5 does not have any form of biometric security feature. But the next model might kick things up a notch by featuring a scanner built into its screen.
With a fingerprint scanner in place, it is highly likely that the Apple Watch 6 might have a Touch ID system to secure the wearable. This speculation is actually based on a leaked patent which detailed how moving wireless antennas to the gadget's strap could free up more space for other components such as a scanner.
Native Sleep Tracking
Sleep is an important factor in one's overall health. Unfortunately, current models of the Apple Watch do not have a sleep tracking feature built into the device and users have to install third-party sleep tracking apps to get the job done.
But there are speculations that the upcoming Apple Watch Series 6 might family be offering a native sleep tracking feature. According to Bloomberg, Apple is already testing the feature which it might add to its upcoming lineup of wearables by 2020.
Enhanced Water Resistance
Current Apple Watches are already water-resistant up to 50 meters, which makes them suitable for swimming and showering. However, the Apple Watch 6 will have improved water resistance that they can be worn for other water activities such as scuba diving and water skiing, according to Mac Rumors.
Release Date And Price
Except for the first Apple Watch, succeeding models were all launched in September. If the company sticks the usual schedule, Series 6 will be launched in September 2020 and will have a starting price of $$399.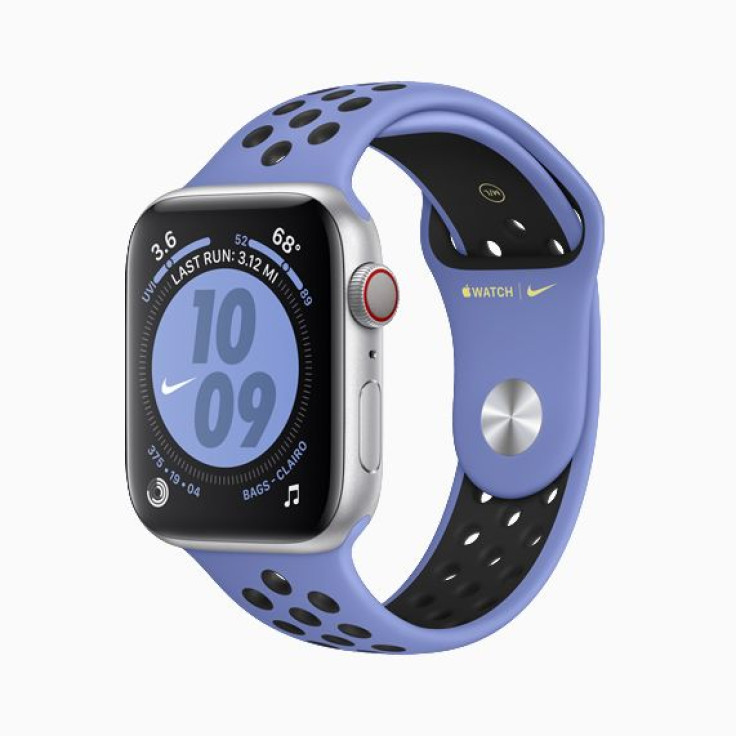 © 2023 Latin Times. All rights reserved. Do not reproduce without permission.