Techies are eagerly awaiting what kind of wearable plans to unleash next. The Apple Watch 7 has hardly gained ground officially and most have relied on leaks by people about the latest devices from companies such as Apple.
There has already been word buzzing around that the Apple Watch 7 may be bigger than its predecessor, the Apple Watch 6. There has hardly been any reliable reference towards that for now.
However, there are some people like Twitter user DuanRui who have been known to leak out stuff from Chinese social media. His latest one shows an Apple Watch with a leather strap that is considerably bigger compared to the Apple Watch 6.
For those who may not be aware, the Apple Watch 6 comes in two variants – the 40mm and 46mm sizes. Rumors suggest that the Apple Watch 7 may come out with something a bit larger like a 41mm and 45mm version of the Apple wearable.
While the leak could make sense, critics feel that consumers may want to take it lightly for now. It could be photoshopped or the strap may not be truly intended for use for the Apple Watch 7.
So far, only two sources have claimed that the Apple Watch 7 will come out with a 45mm size. Others suggest a 44mm size as well.
Assuming that the Apple Watch 7 does come out with a 45mm variant, not all may be enthusiastic about it. There are questions on its potential bulkiness on one's wrist, not to mention potentially heavier.
Although it makes sense to have a bigger screen for those who want a wearable that will not give them a hard time looking at the display, it may not appeal to most. And given that huge upgrade, most will want a slew of features to come along with it. That includes voice controls and a digital crown.
But given that the Apple Watch should be more of an accessory, squeezing in all those features would not make sense unless the Cupertino company plans to make it stand out separately from its mobile phone and tablet line.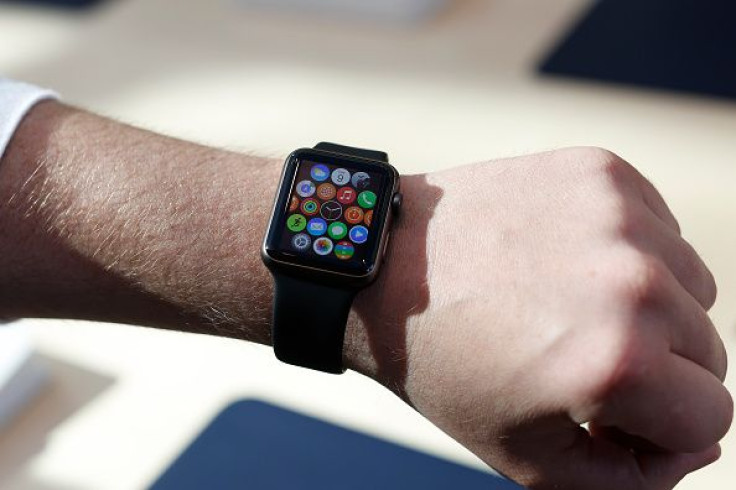 © 2023 Latin Times. All rights reserved. Do not reproduce without permission.