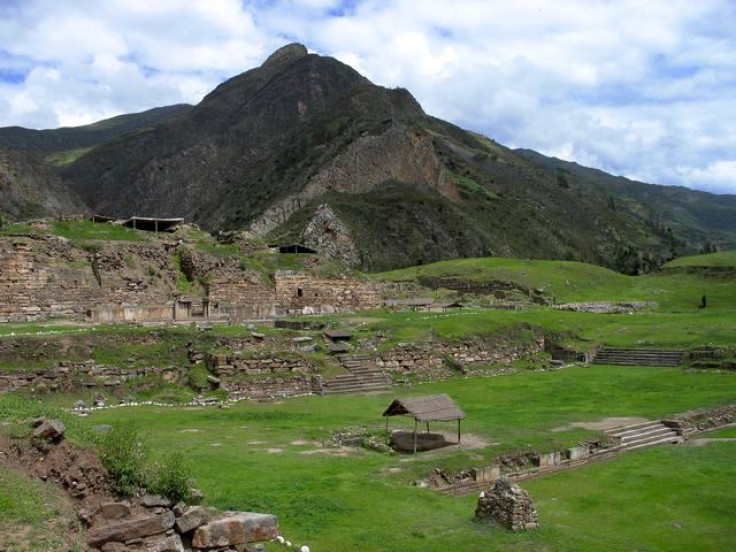 A 3,000-year-old sealed corridor was recently uncovered by archaeologists who are working in Peru.
The corridor is dubbed as "the condor's passageway" and it likely leads to other chambers inside what was once a huge temple complex in Peru, reported Reuters. It was of the ancient Chavin culture.
The Chavin de Huantar archeological site, which is located around 190 miles northeast of Lima, is among the culture's most important centers. It thrived from around 1,500 to 550 B.C.
According to ArtNews, the culture developed advanced art that featured birds and felines. They also had sedentary farming communities.
The latest discoveries found by the archaeologists focus on a hallway that is inside a southern portion of the temple. It was sealed because of what archaeologists believe was weakness of the structure. But that now gives a glimpse into the earliest days of the Chavin culture.
Lead archeologist John Rick, working with the Stanford University, said that what they have has been "frozen in time."
A ceramic piece that weighs around 37 pounds and is decorated with what seems to be a condor's wings and head has been found in the passageway. A ceramic bowl was also unearthed in May 2022 when the entrance was found.
As per the American Bird Conservancy, the condor has an important role in folklore and mythology in ancient Andean cultures across South America. That's because of the bird's association with the sun deity and belief that it was the ruler of the upper world. It was seen as a symbol of power and health at one point of time.
Terraces and a network of passageways in the temple complex were recently discovered.
Rick said that a lot of portion of the temple complex remains to be excavated.
Rick's team used cameras mounted on robots to explore the entrance to the "condor's passageway." They were seeking to negotiate the debris that once filled it.
Chavin de Huantar was declared a world heritage site in 1985 by UNESCO, which is the United Nations' educational, scientific and cultural arm. It got the honor due to its striking appearance. It is a "complex of terraces and squares, surrounded by structures of dressed stone, and the mainly zoomorphic ornamentation."
© 2023 Latin Times. All rights reserved. Do not reproduce without permission.