Lately, Lady Gaga has been dragged into Bradley Cooper and Irina Shayk's split. But a magazine recently dragged a totally unexpected name into the picture.
In a surprising twist, a recent story claimed that a fight between Lady Gaga and Jennifer Aniston might soon happen because of Cooper. According to Gossip Cop, the report came from NW, but the fact-checking site later ruled the story as completely made up.
Gossip Cop reported that NW ran a story saying that Lady Gaga expected that with Cooper's split from Irina Shayk, she would have Bradley "all to herself." But the "Born This Way" singer is now starting to see Aniston as serious competition.
The magazine reported that the singer now views the "Friends" star as "another massive hurdle" that she has to face. An alleged insider told NW that Cooper has been "pouring out his heart" to Aniston.
The questionable source said that Gaga has "known for months that Bradley and Irina were going through problems, but she has tried to keep her distance because she doesn't want to be a relationship wrecker." The insider added that she did not date anyone after her split with ex-fiancé Christian Carino as she expected that Cooper would come to her after splitting up with Shayk.
Unfortunately, Cooper is now reportedly getting closer to Aniston instead, according to the tipster. Cooper and Aniston were co-stars in "He's Just Not That Into You," which was released in 2009.
But according to the source, Gaga is willing to do whatever it takes to get Cooper's attention back. "She is devastated that Jen is suddenly her rival for Bradley's affections — and things could get pretty ugly if Jen doesn't back off," the insider added.
Gossip Cop then went on to contact Aniston's spokesperson to confirm the story but was informed that it was just a "complete nonsense." Gaga's camp, on the other hand, clarified that the singer is not in a romance with Cooper, which means that there is no competition between her and the actress. The fact-checking site also noted that the publication has been busted for printing fake stories in the past.
Lady Gaga and Bradley Cooper have been the subject of various romance rumors after their highly charged Oscar performance of "Shallow," which got fans wishing that they could be a pair in real life. The rumors further intensified due to Cooper's split with Shayk, which prompted many fans to speculate that the singer could be one of the reasons for their separation. However, both parties maintain that they are just close friends.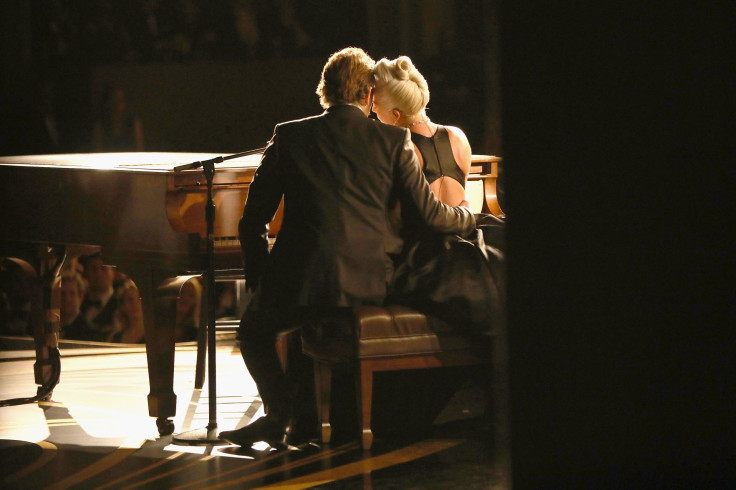 © 2023 Latin Times. All rights reserved. Do not reproduce without permission.