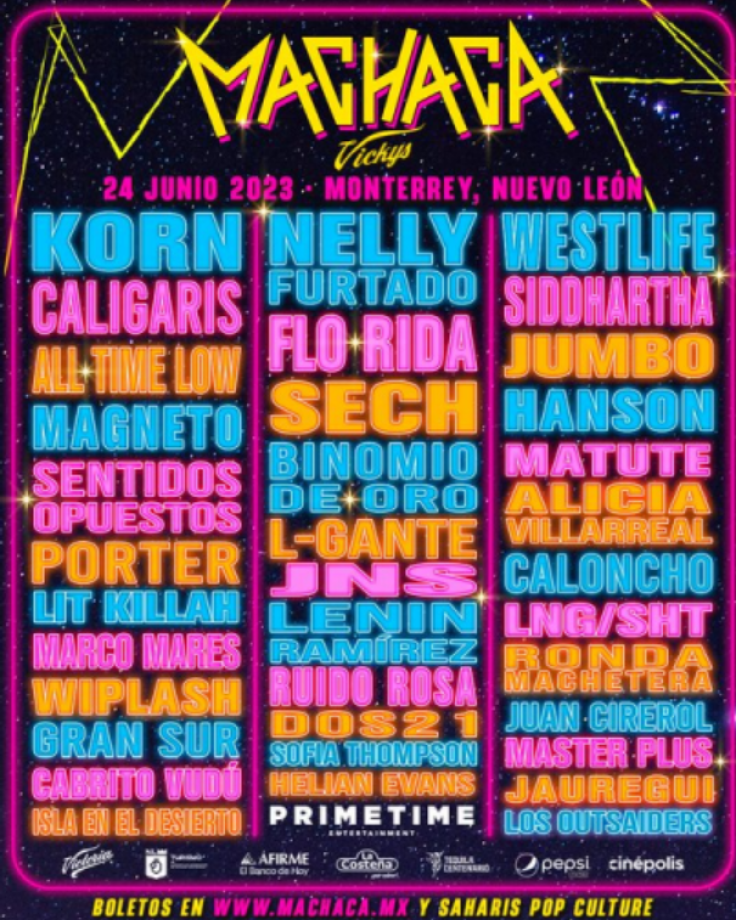 Every year since 2011, when the Machaca Fest was born in Monterrey, diversity has been celebrated in its maximum splendor, as Machaca is a Mexican expression to refer to a dish of dried meat combined with scrambled eggs.
The artists attending the festival ranging from rock, reggaeton, corridos, electronic, and many other genres, makes sense to the name of Machaca since it´s a mix of all kinds of genres for people that likes all types of music.
Where, When and How much would it be?
The venue will take place at Parque Fundidora in Monterrey, the date of the concert will be June 24 of 2023, and the princes will range from 109 USD / 1860 MXN to 240 USD / 4080 MXN, inside the festival would be 4 or more live stages, a large food zone and plenty zones to buy beer, water, and sodas, this is very important due to the heat in Monterrey by that time of the year can reach up to 104 Fahrenheit or even more.
VIP – $240 USD / $4,080.00 MXN ($200 USD / $3,400 MXN ticket + 40 USD / $680MXN TAX)
PREMIUM –$158 USD / $2,700 MXN (132 USD / $2,250.00 ticket + 26 USD $450MXN TAX)
GENERAL – 109 USD $1,860 MXN (91 UDS / $1,550 MXN ticket + 18 USD / $310MXN TAX)
There is only one month less to celebrate one of the loudest nights in Monterrey.
If you live in Texas or any border city, you should consider visiting Monterrey and enjoy the charisma of the Latin community, with a cold beer and loud music for all tastes.
© 2023 Latin Times. All rights reserved. Do not reproduce without permission.