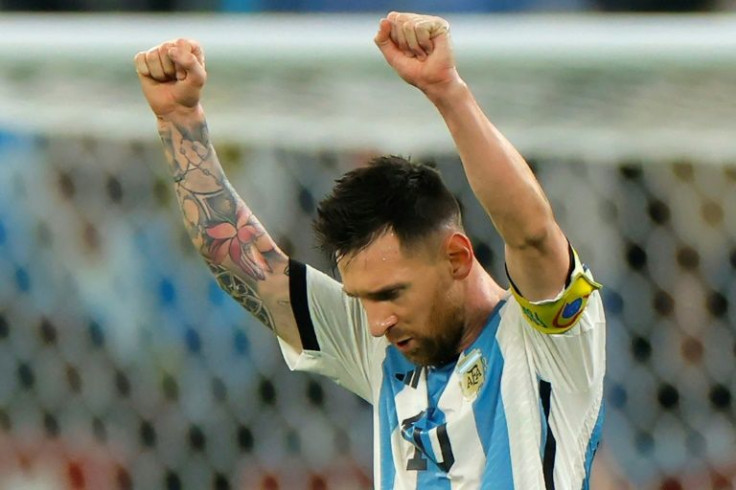 The table was set for an Argentina vs Croatia World Cup rematch from 2018. In Russia, Croatia beat Argentina 3-0. The South Americans were seeking revenge. The winner would go on to the final. All eyes were on the brilliant playmakers and No. 10's, Messi and Modric.
Argentina were favored to win. Even the turtle Pandolfina confirmed.
Buildup to the match was at a fever pitch. In Rosario, Argentina, Messi's hometown, the largest jersey in the world was unveiled. It bore the name of, who else, #10 Messi.
A half-hour before match start, Lusail Stadium was starting to pack fans, overwhelmingly rooting for the albicelestes.
The first half of the match was waged in midfield, for ball control. No one better than Messi was able to weave through the tough Croatian midfield. Here is how fans in Tucumán, Argentina cheered Messi's penalty goal.
Argentina's version of Gran Hermano, or Big Brother, was anxiously watching, and erupted at Messi's goal.
In the end, Argentina advance to the final, and get revenge over Croatia with an identical scoreline from World Cup 2018, in a group stage match.
Three spectacular goals, one by Messi, and two by Julian Alvarez.
Argentina celebrated in front of close to 90,000 fans at Lusail Stadium in Doha.
Can Messi crown his legacy with a World Cup trophy?
© 2023 Latin Times. All rights reserved. Do not reproduce without permission.