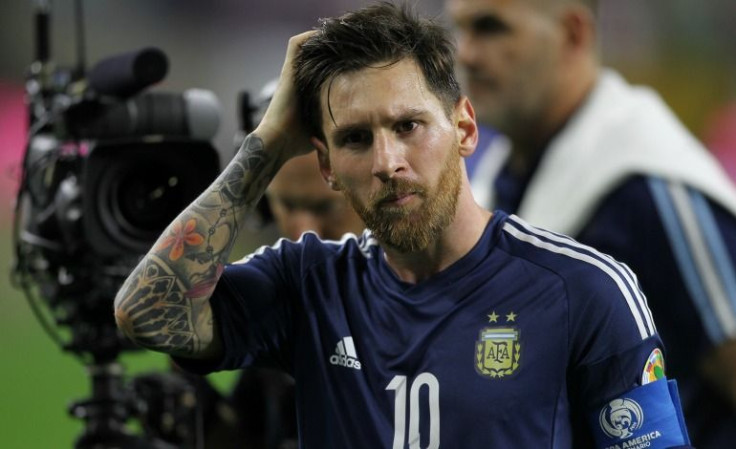 The Copa América Centenario was a really tight game between Chile and Argentina, which dismayed Lionel Messi fans but had Chile fans rejoicing as their country became champion for the second year in a row.
It was an awful few minutes for the Argentina team, starting off just just like last year's final match, where the two teams clashed, went to penalties and Chile took the grand prize.
This year was especially unfortunate for the Argentina team's superstar Messi, as he missed a penalty shootout for the first time in his career. The mistake was even sadder since this became the fourth final he gets to without being able to win.
Considered the best player in the world at the moment, Messi spoke to the press after crying his eyes out on the field for his team's loss, and basically said he is quitting national football. "The national team is over for me. I've made my decision," said the soccer star. "This is the 4th final. I've tried a lot. I most wanted to win with Argentina. Unfortunately I couldn't, it wasn't meant to be." Below is the shot he missed.
"@FBFix: Messi's penalty miss is even better with titanic music pic.twitter.com/xeTRcq6eFH" cc @bonario89 @femiTRIPP

— POWER (@emmaikumeh) June 27, 2016
It has not been confirmed if the decision is final or not, but the Internet, as ruthless as it is, did not waste time at coming up with jokes about Messi's miss. Here are some of the memes.
"When you learn Chile now has the same Copa Américas as Peru"
"Look at where Messi's shot ended up."
"Breaking: Bolivia now has a sea... a sea of tears."
© 2023 Latin Times. All rights reserved. Do not reproduce without permission.