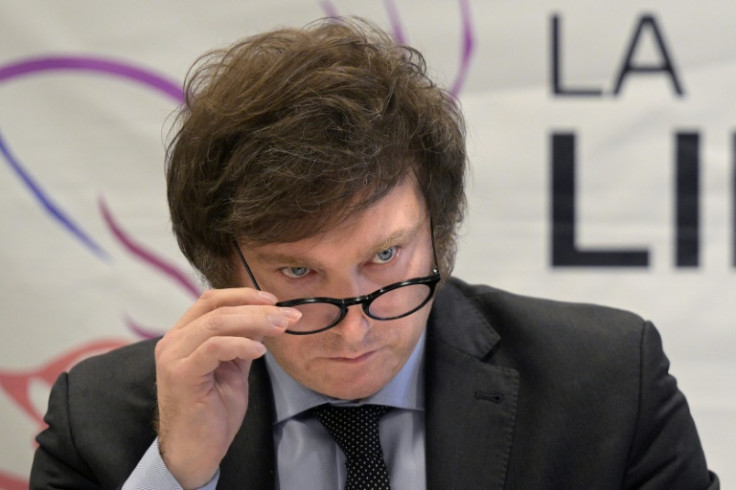 Argentina's President-elect Javier Milei announced on Monday that he will embark on a pre-inauguration trip to the United States and Israel before assuming office on December 10th.
Milei, who has pledged to close Argentina's central bank and transition to a dollarized economy, aims to strengthen diplomatic ties with the U.S. He also plans to join other leaders who have visited Israel in the aftermath of the conflict with Hamas.
The president-elect said that the trip holds "more of a spiritual connotation" and that he plans to meet with his "rabbi friends" both in Miami and New York.
"I am going to Israel from New York. We were talking about it yesterday -on Sunday- with the Israeli ambassador in Argentina", said the leader of "La Libertad Avanza" party (Liberty Moves Forward) in a radio interview.
Israeli Foreign Minister Eli Cohen congratulated President-elect of Argentina, Javier Milei, on his victory in a message on X (formerly Twitter):
"Congratulations President-elect of Argentina! We look forward to collaborating with you to strengthen the ties between Israel and Argentina and further deepen people-to-people connections. I extend an invitation to you to visit Israel soon, to continue our dialogue and inaugurate the Argentine Embassy in Jerusalem."
The Joe Biden administration also congratulated Milei on his election victory Sunday. In an online post, U.S. National Security Advisor Jake Sullivan said: "I congratulate Javier Milei on his election as President of Argentina and the people of Argentina for holding free and fair elections."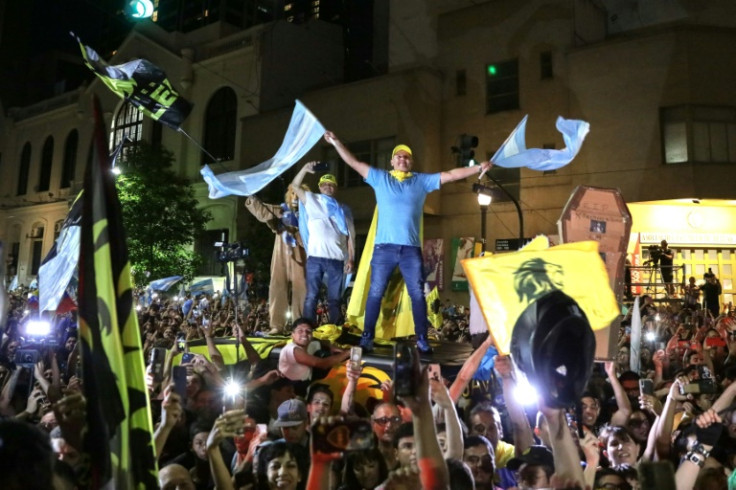 He continued:"We look forward to building on our strong bilateral relationship based on our shared commitment to human rights, democratic values and transparency."
U.S. Secretary of State Antony Blinken commended Argentina's recent elections, emphasizing the "high turnout and peaceful conduct of the vote," which he described as a "testament to Argentina's electoral and democratic institutions." Blinken further expressed the United States' desire to collaborate with Argentina's new leadership, including Javier Milei, on issues of mutual interest, specifically "human rights and democracy, the fight against climate change, and investment in the middle class."
The Libertarian politician, who has denied climate change, is often compared with former president Donald Trump, whom Milei has expressed admiration for.
In a post on his social media platform Truth Social, former U.S. President Donald Trump extended his congratulations to Javier Milei. Trump's message stated, "Congratulations to Javier Milei on his great run for the presidency of Argentina. The whole world is watching! I am very proud of you. You will turn the country around and truly make Argentina Great again." Milei also received congratulations from other leaders with similar ideologies, including former Brazilian President Jair Bolsonaro.
© 2023 Latin Times. All rights reserved. Do not reproduce without permission.