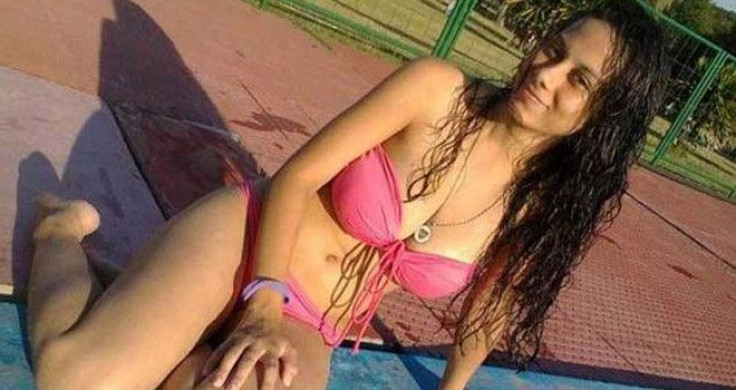 Student and teacher relationships are vital to success in school, however, a sexual relationship between student and teacher is illegal, especially when it's caught on tape. Lucita Sandoval, a 26-year-old Argentina high school teacher is now facing serious disciplinary action after being secretly filmed having sexual intercourse with her 16-year-old student, who has yet to be identified. The video which the teen originally shared with friends has since gone viral, shows the 16-year-old boy wearing a soccer jersey smiling enthusiastically on his back while giving the camera a thumbs up.
Then he flips the camera around to expose what exactly is going on, revealing that he and his teacher are fornicating, by asking her to "turn around" and face the camera. The teacher does realize that her student is filming her, but seems to not care. Reports claim that he had told her he would delete the video but instead kept it and shared with friends.
According to the Daily Mail, the teacher has come under fire before, facing several disciplinary hearings at the school where she works for inappropriate relationships. The school is located in the city of Santiago del Estero, which is located in the northern-central province of the same name in Argentina. Even though accusations have arisen before, noting has been proven. Although now, with the recent video evidence, the school will be forced to act. Sandoval, who teaches English at the school, is currently on suspension.
The 16-year-old first uploaded the pornographic video to the internet using the social media application "WhatsApp," intending to share it with friends. However the 23-minute long video clip soon went viral across the country of Argentina. The video, which has been viewed numerous times, may even cause legal trouble for Sandoval. It is not yet understood if the 26 year old faces any charges from the police. However, reports claim that while Argentina's age of consent is 18 years old, there are multiple laws regarding sexual relations with adolescents between the ages of 13 and 16.
© 2023 Latin Times. All rights reserved. Do not reproduce without permission.