A Burnout 2022 survey by the Bumeran job portal claimed that Argentines are the most "burned" people in the region, with 86 percent of respondents saying they experience Burnout Syndrome.
Many of these individuals asserted that they have or have experienced symptoms of the condition, such as excessive exhaustion or a lack of vitality, as well as negativity or cynicism about their jobs.
The World Health Organization (WHO) has recognized burnout as a disease.
"The World Health Organization defines burnout syndrome as a general state of physical, emotional, and mental exhaustion generated by situations of chronic stress in the work environment," explained the analysis prepared by the online employment portal Bumeran.
Workers from Argentina, Chile, Ecuador, Panama, and Peru took part in the study conducted by the employment portal, per Bloomberg Linea.
The Argentines reported feeling "fired" the most, with 86 percent of respondents, compared to 82 percent of Chileans, 74 percent of Ecuadorians, 78 percent of Panamanians, and 66 percent of Peruvians.
The age group of 31 to 40 years is the most affected by burnout. Of these, 99.16 percent experienced or experienced the syndrome during the last year.
Between 18 and 25 years old, 85.42 percent feel "burned or burned"; between 26 and 30, 84.89 percent; between 41 and 50 years old, 83.52 percent; from 51 to 60 years old, 73.03 percent; from 61 to 70 years old, 78.57 percent suffer from it and among workers over 70, those affected are 50 percent.
The gender of the data also makes a difference. Among the 86 percent of Argentine workers researchers polled, 89.13 percent of the women reported feeling "burned" compared to 82.51 percent of the men.
According to Rio Times Online, this is partly because more people are helping out with domestic tasks and taking care of dependents.
It affects 88.89 percent of the population in the City of Buenos Aires, 86.24 percent in Greater Buenos Aires, and 83.79 percent of the population nationwide, excluding these two regions.
Forty-seven percent of respondents intend to change their employment, 12 percent to engage in relaxing activities, 5 percent to create a routine that will be beneficial, and 5 percent do not intend to take any action.
While 28 percent will carry out several of the actions mentioned above, three percent plan to spend more time with their loved ones.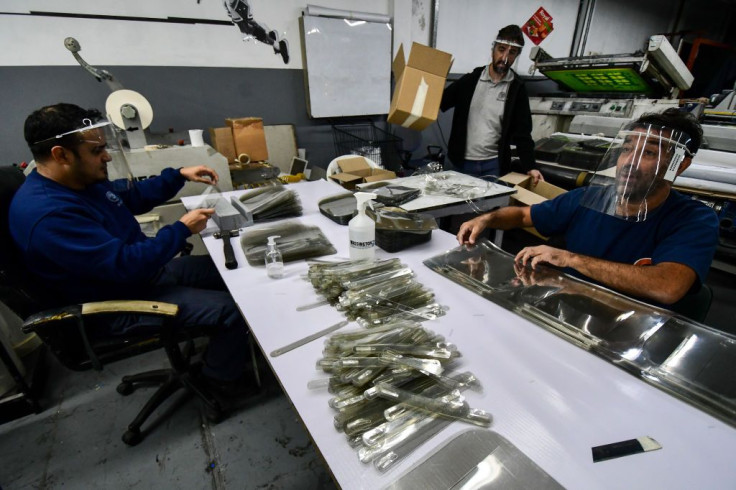 © 2023 Latin Times. All rights reserved. Do not reproduce without permission.