U.S. pop superstar Camila Cabello has revealed how the lockdown paved the way for her to turn her life around and go on much-needed hiatus after nine years of non-stop hustle in her singing career left her "burnt out and broken."
The "Havana" singer, 24, also did not forget to celebrate her relationship with Canadian heartthrob Shawn Mendes, who has been a crucial pillar of support in her darkest times, Page Six reported.
"Before lockdown, I was burnt out. I was living with a really high amount of anxiety," Cabello bared. "It was too much and it was not sustainable. I felt like I was running with a broken leg but I wasn't really listening to how I felt."
The Cuban-American singer said she insisted she was okay then and that everything around her was good but eventually admitted to herself that she needed therapy. She just had to convince herself that asking for help is okay, Cabello added.
"I know now I have to take care of myself. No one is going to know when I've reached a limit other than me, so I have to take care of myself in that way," she noted.
Last month, the pop star revealed she suffered from toxic stress for many years, noting it had left a scar on her mental health after working in the industry since she was 15 years old, the Daily Mail noted.
"OCD and anxiety were really hard for me. So many times, I was like, 'There must be something wrong with me.' I must be inadequate in some way because just functioning is hard for me right now,"' she said.
The brunette beauty has also been vocal in dealing with body-shamers, clapping back at critics who posted unkind comments on social media in response to her beach photos in June, according to the US Magazine.
While she was initially hurt by the trolls enjoying pointing out her flaws, the Fifth Harmony alum would post an empowering candid video on TikTok titled "i luv my body" a month later, where she said, "being at war with your body is so last season."
"I am grateful for this body that lets me do what I need to do. We are real women with curves and cellulite and stretch marks and fat. And we gotta own that, baby," she said.
The three-time Grammy nominee rose in popularity with the girl group Fifth Harmony on the U.S. "X Factor" in 2012 before deciding to go solo in 2016.
She released her debut single "Havana" in 2017, which topped the charts in 23 countries, with her 2018 album "Camila" also at number one in the U.S. charts. In 2019, Cabello released the sexy duet "Senorita" with Mendes and has dated him ever since.
Camila released her latest track "Don't Go Yet" last month and made her debut as an actress in her romantic musical film "Cinderella" just last week.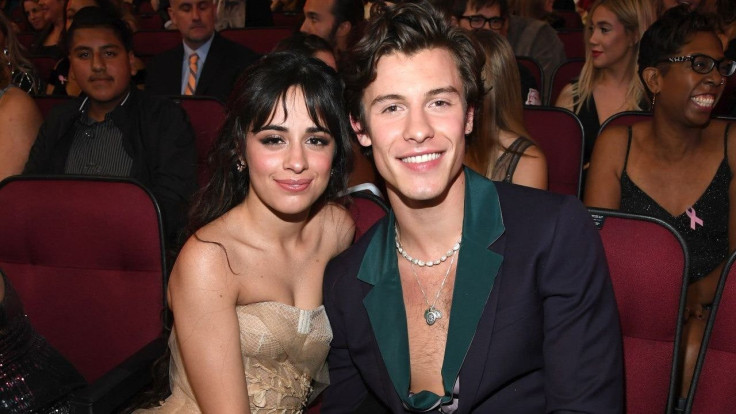 © 2023 Latin Times. All rights reserved. Do not reproduce without permission.