A police officer in Maricopa, Ariz., had to observe a 20-hour suspension owing to the demise of his K9 partner Ike. While the death of the 9-year-old Dutch Shepherd on June 26, 2020, has been attributed to officer Craig Curry's negligence, the Pinal County Attorney's Office did not file charges against him.
Ike, as reported in Fox News, died inside Curry's patrol vehicle last summer, after being locked up for over an hour in the car with the engine running, while the officer was away on a meeting at the Maricopa Police headquarters at 3 p.m. The K9's death could be attributed to him finally succumbing to the extreme conditions—the air conditioning on the third fan speed and the coldest temperature setting, and the windows rolled up and doors locked.
Realization struck just as Curry returned to the vehicle, only to find Ike stuck in the built-in K9 kennel near the trunk upon suffering heatstroke. The police allege the temperature on that day rose to about 107 degrees as cited on abc15.
While Curry tried restarting the car multiple times, it just didn't work. He ran back to the building and summoned help, and other officers gathered around to cool down the dog. Ike was soon rushed to the veterinarian for emergency treatment at a health facility in Gilbert. Unfortunately, the dog succumbed to the condition and died on June 27 morning.
A necropsy was conducted, followed by Ike's cremation.
An investigation unraveled that Curry had a K9 heat alarm called the AceK-9 Hot-N-Pop Pro to detect if the vehicle became unsafe for a K9, however, the pager connected to it was left inside the vehicle at the time of the meeting. Curry reasoned that the pager was left inside as a result of trying out a new body camera that took up space on his vest.
In addition, Curry had reportedly failed to notice broken equipment on and in his vehicle related to the K9 heat alarm, and requests to upgrade the detection system that had been previously approved were never followed through on.
Curry, as reported on Fox News Live, was found to have 'violated three code of conduct policies, including a failure to exercise care or control in the use of MPD equipment, property, materials, forms, and facilities, the operation of an MPD vehicle in an unsafe manner that caused damage to the city property' and the like.
Police Chief Jim Hughes maintained in a statement that the force was "deeply saddened" by the death of Ike, and corrective measures were being implemented by the department.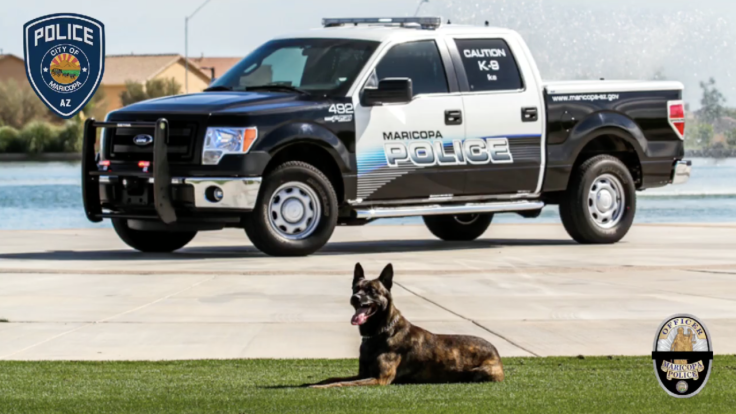 © 2023 Latin Times. All rights reserved. Do not reproduce without permission.