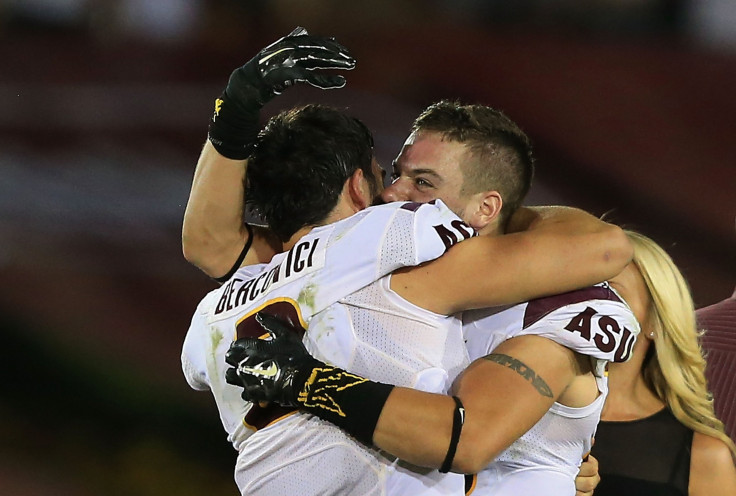 LOS ANGELES – The Arizona State Sun Devils shocked the USC Trojans on Saturday with a last second hail mary that silenced the raucus Southern California crowd. It took over three hours for USC's offense to find their rhythm, but once they did they built a two score lead, only to watch it evaporate in the final seconds as the Trojans lost to the Sun Devils 34-38 at the Coliseum.
The Sun Devils scored three touchdowns in the final three minutes after trailing 27-18, to shock the Trojans and most of College Football. It was a wild weekend as upsets were on high alert. #2 Oregon, #3 Alabama, #4 Oklahoma, and #6 Texas A&M all lost in addition to #16 USC.
The Trojans promised to reignite their rushing offense and they did, rushing for almost 200 yards on the ground, with touchdowns from Javorius "Buck" Allen and Cody Kessler. Allen rushed for over 150 yards, and had two touchdowns for the Trojans.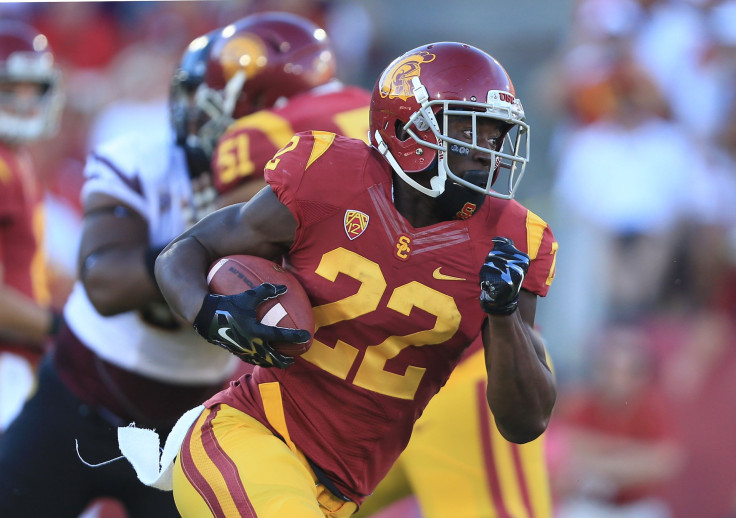 Nelson Agholar opened the game with a 53 yard punt return, as he ran untouched through the Sun Devils defense and to the house to give the Trojans an early 7-0 lead.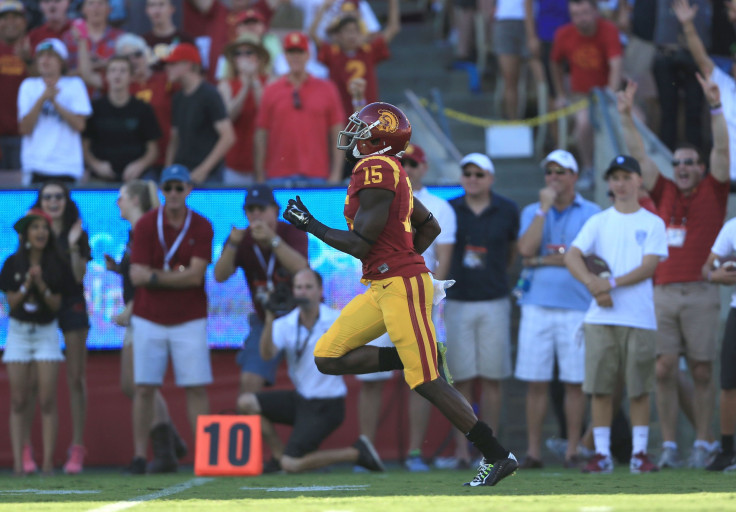 Agholar also led the Trojans on the receiving end with nine catches for 85 yards. Freshman Darreus Rogers had four catches for 34 yards for USC. The Trojans have now split their past two games at home after defeating Oregon State last week 35-10.
The contest was a far cry from last years matchup in which the Sun Devils defeated the Trojans 62-42 in Tempe. After that game, and just minutes after the team's flight arrived at LAX, USC athletic director, Pat Haden, fired head-coach Lane Kiffin.
USC is now 2-1 in the PAC-12 for the first time since 2007. Historically, the Trojans have done well after starting well in the conference.
The Sun Devils gave the Trojans a tough challenge as they lead for most of the game. Backup QB, Mike Bercovici threw for over 510 yards and five touchdowns for ASU after throwing for 488 yards and three TDs against UCLA last Thursday.
Cody Kessler continued his streak of games on the season without an interception as he went 28 for 45 for 273 yards and no passing touchdowns on the day. The #16 ranked Trojans missed an opportunity to move up in the polls as both Stanford and LSU in front of them lost. They face a touch task in the Arizona Wildcats next week in Tempe as coach Rich Rodriguez's team defeated #2 Oregon and is now 5-0 on the year.
© 2023 Latin Times. All rights reserved. Do not reproduce without permission.