An Arkansas jail physician is now under probe by the state medical board after being accused of using COVID-19 positive inmates as "experiments" after prescribing them anti-parasite drug ivermectin without their informed medical consent.
Inmate Edrick Floreal-Wooten, 29, revealed that after he tested positive for COVID-19 in August, he and other inmates at Washington County jail were ordered by the physician, Dr. Rob Karas, to take several pills to help them recover, the Insider reported.
He said they were told the drugs were antibiotics, steroids, and vitamins, noting that they only knew they were taking ivermectin on day five of the medications following news reports that Karas prescribed the horse dewormer to other detainees and patients as well.
The revelations then prompted jail officers to disclose the name of the drug and ask for the inmates' consent if they would like to take the pill or not. Roughly 20 individuals, including Floreal-Wooten, reportedly decided to refuse the drugs, according to CBS News.
"We were running fevers, throwing up, and diarrhea [from COVID-19] so we figured that they were here to help us," Floreal-Wooten said. "We never knew that they were running experiments on us, giving us ivermectin. We never knew that."
"It was not consensual. They used us as an experiment like we're livestock," he added. "Just because we wear stripes and we make a few mistakes in life doesn't make us less of a human. We got families, we got loved ones out there that love us."
The Food and Drug Administration (FDA) approves Ivermectin for human use to treat parasites, as well as head lice and rosacea in some cases. But health officials have doubled down on its warning to the public that the drug is not an antiviral that can treat COVID-19, noting large doses of the drug can be nearly fatal, the Daily Beast noted.
The medical regulator also reported a surge of people presenting themselves in emergency departments with overdose symptoms such as diarrhea, dizziness, and nausea after self-medicating with the drug, prompting a public call-out.
Karas is yet to comment on the recent issue involving his name and clinic, Karas Health Care. He had previously maintained that his patients in prison were willing to take ivermectin, which he claims is a proven COVID-19 drug citing "in-vitro and controlled studies as well as a significant amount of anecdotal evidence" to prove its effectiveness in a statement last month.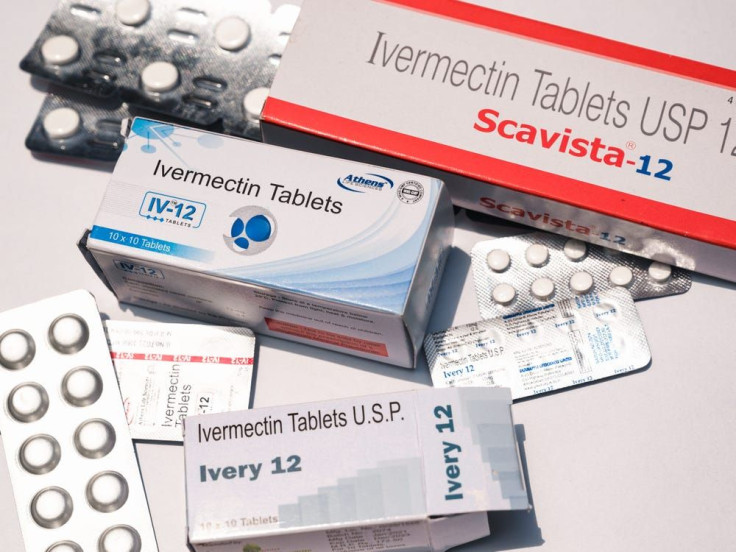 © 2023 Latin Times. All rights reserved. Do not reproduce without permission.