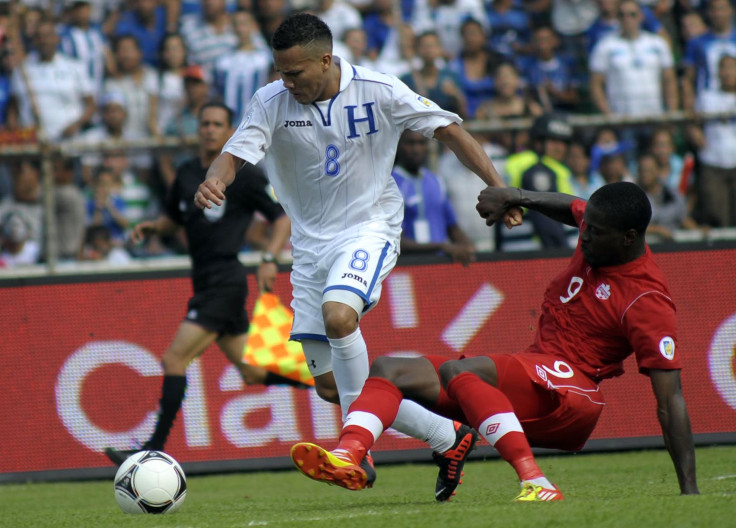 Arnold Peralta, a Honduran international soccer player was shot and killed while on vacation in his hometown of La Ceiba late Thursday night. The 26-year-old soccer star was murdered in a shopping center off the Caribbean coast in what appears to be a gang-related incident. Peralta currently played for Olimpia, but was with the Scottish club the Rangers until January of this year. The midfielder is also a member of the Honduras national team where he represented his country in the 2012 Olympic Games.
Peralta's death was announced by Osman Madrid, the director of the Honduran international soccer federation in a statement which said the death was "tragic" and that "the national sport is in mourning." The young midfielder did not play in the 2014 World Cup in Brazil due to an injury, but was expected to play in a friendly against Cuba next week.
Peralta played for the Rangers between July of 2013 and January of 2015 he tallied one goal in 24 appearances with the Scottish club. As of writing, no arrests or suspects have been named in the shooting. According to BBC News, robbery has been ruled out as a motive because no belongings were taken from Peralta. The police believe that it could have been gang-related as Honduras has one of the highest rates of gang violence and murder in the world.
© 2023 Latin Times. All rights reserved. Do not reproduce without permission.