The news of a nurse killing four recovering patients by injecting air into their arteries has made Texans worry about their medical safety. Prosecutors have charged the man with capital murder and he is might be handed the death penalty or life sentence.
William George Davis, of Hallsville, was charged with capital murder of four people. He intentionally injected air into those patients' arterial systems, the police said. He was a nurse at Christus Trinity Mother Frances Louis and Peaches Owen Heart Hospital in Tyler, Texas. There he killed the four patients, according to 2018 and 2021 prosecutions. He was a night staff posted in the cardiovascular ICU for a couple of years.
More than three years after his arrest, the former nurse went to trial on Monday, Sept. 27.
Jacob Putnam, the District Attorney of Smith County said that the hospital turned out to be a perfect place for a serial killer to hide, in his opening statements, according to the Washington Post.
The Modus Operandi for every murder was similar for Davis. Christopher Greenaway, a patient who was in stable condition was later found brain dead. The appointed nurse had gone for lunch and asked Davis to look after Greenaway. The same thing happened with Joseph Kalina, whom Davis targeted. Kalina was recovering, according to the affidavit. Security footage shows that shortly after the accused visited Kalina, his heart rate spiked. The victim died in 2020 after he was in a coma and subsequent paralysis, as reported by Fox News.
The hospital staff had a meeting with Tyler Police to let them know about the unexpected deaths. Davis was fired after a week of this incident, from the hospital. Later his nursing license got suspended.
The Tyler Police Department consulted with several medical professionals to ensure that the deaths and assaults on the patients were connected, court documents showed. Each expert confirmed that the patients suffered from air embolisms in the brain.
Several medical experts were consulted before the Tyler Police took their decision and arrested the accused. The evidence found showed that the air embolism found in the brains of the deceased, were caused by the air bubbles.
Smith County Jail has been Davis's permanent residence since his April 2018 arrest. He has been prosecuted on charges of capital murder. Along with that five counts of aggravated assault with a deadly weapon.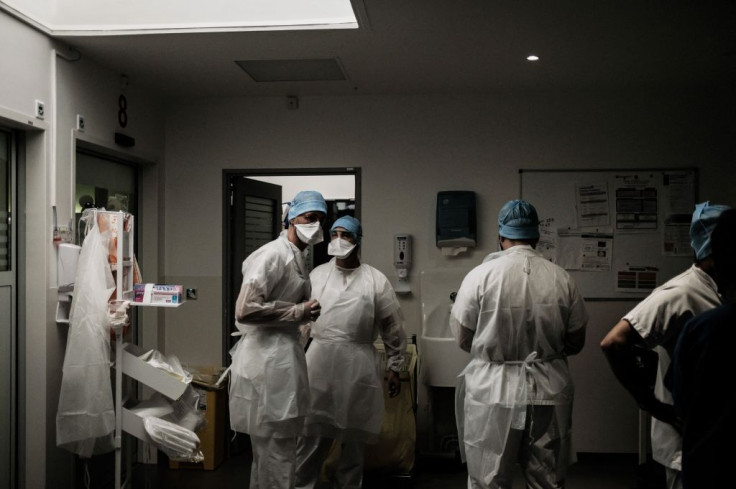 © 2023 Latin Times. All rights reserved. Do not reproduce without permission.