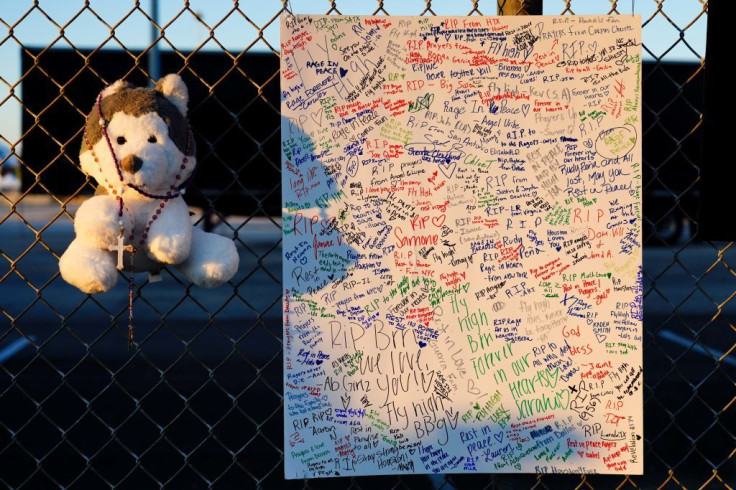 A 9-year-old boy is fighting for his life after being put in a medically induced coma for life-threatening injuries he sustained at Travis Scott's Astroworld festival held at Houston's NRG Park Saturday. The father of young Ezra Blount reportedly was carrying his son on his shoulders when they got caught in the middle of a massive crowd crush.
The ensuing chaos resulted in the death of eight people along with hundreds injured during the crush, which included Blount who was trampled on by the audience. Blount's grandfather told KTRK-TV, "My son had Ezra on his shoulders at the concert and my son couldn't breathe because of all the pressure that was being applied to him and he passed out."
According to the New York Post, the child's grandfather continued to say that when the boy's father had passed out, the child got badly trampled on by the crowd. Blount's father, Treston, regained consciousness in the concert venue's medical station, and the boy had already been rushed to the hospital after suffering cardiac arrest.
The young boy has sustained damage to his lungs, heart and kidney and is also suffering from swelling in his brain. He has been put on a medically induced coma to help with his brain trauma.
During an interview with the Rolling Stone, Ezra's grandmother Tericia Blount, explained that her grandson had been a fan of Scott through the video game that featured Scott's collaboration with Fortnite in his virtual performance of "Astronomical".
The child's family has retained the services of Ben Crump, a prominent attorney who also represented George Floyd's family when he died in 2020. Crump has also taken several other victims of the event under his wing who are seeking to file lawsuits against the concert organizers. Two co-counsels, Alex and Bob Hilliard will be working alongside Crump.
While a growing number of lawsuits against Travis Scott and his organizers are piling up, the show's promoter Live Nation has announced that it is setting up a fund to pay for the medical fees of injured concert attendees. Scott has also shared that he will be covering funeral costs for all victims on top of paying for their therapy sessions.
On record, the City of Houston has identified all eight fatalities at Astroworld. The victims were aged between 14 and 27.