A concertgoer, who sustained injuries during the stampede at Travis Scott's Astroworld concert on Friday, has slapped the rapper with a lawsuit amid claims the disaster that killed at least eight people was "predictable and preventable."
Manuel Souza has filed a suit against Scott, concert organizer ScoreMore, and entertainment company Live Nation, accusing them of encouraging violence, according to Spin.
The paperwork also noted that it was "a motivation for profit at the expense of concertgoers' health and safety" and gave an "encouragement of violence."
Souza's attorney, Steve Kherkher, said the defendants failed to plan and conduct the Houston concert safely.
"[T]hey consciously ignored the extreme risks of harm to concertgoers, and, in some cases actively encouraged and fomented dangerous behaviors," he added.
On Sunday, 23-year-old Kristian Paredes filed a second suit, which names Scott and Drake as defendants. It accuses them of negligence, alleging Drake went on stage and joined Scott in "inciting the crowd."
The suit, which also named Live Nation and Harris County Sports and Convention Corporation as defendants, further contended Drake and Scott prompted the crowd to become chaotic, which in turn sparked a stampede.
"For everybody watching at home right now, I want everybody to feel how we do it in Houston real quick," Scott can be heard telling the audience moments before the incident. "I wanna see some ragers, man. Who wanna rage?" he added as per Reuters.
The tragic night eventually left eight dead and dozens of attendees injured, including Paredes, according to the legal paperwork. It came after a large portion of the festival's 50,000-person crowd surged toward the stage during Scott's headlining.
The attempt resulted in fans crushing each other.
According to CNN, footage from the concert's live stream showed the moment Scott paused his act on stage, confused when an ambulance rushed into the venue and pulled into the crowd.
"I'm absolutely devastated by what took place last night. My prayers go out to the families and all those impacted by what happened at Astroworld Festival," Scott said in a statement after the tragedy. "Houston PD has my total support as they continue to look into the tragic loss of life."
"I am committed to working together with the Houston community to heal and support the families in need. Thank you to Houston PD, Fire Department, and NRG Park for their immediate response and support," the rapper added. "Love You All."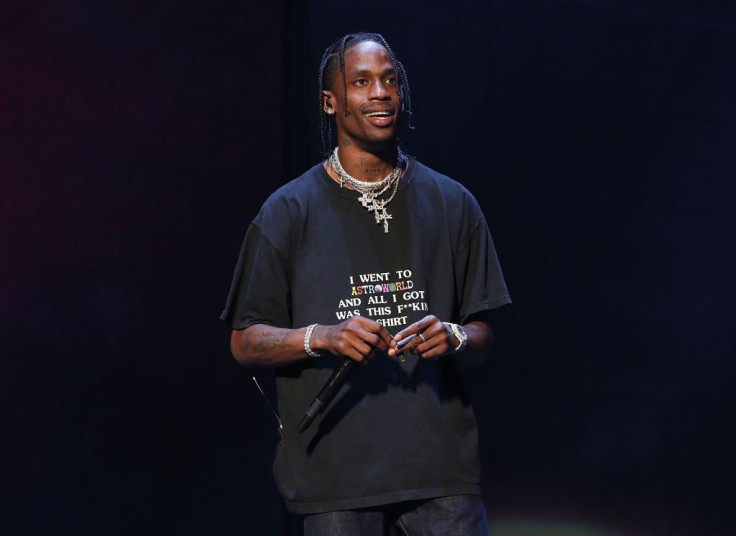 © 2023 Latin Times. All rights reserved. Do not reproduce without permission.