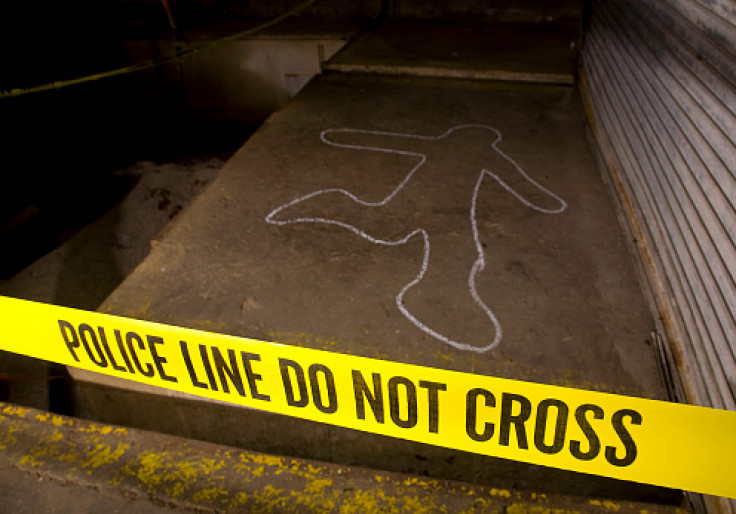 In less than a minute, it was all over.
Mafia don-turned-politician Atiq Ahmed is seen on video from Saturday night exiting a police jeep next to a hospital in Prayagraj, better known as Allahabad.
Ahmed, a former MP and convicted criminal is helped down by a policeman and his brother Ashraf. The brothers are being led by a chain attached to their handcuffs.
Local TV reporters surround them as they begin to move, some of them are shooters posing as journalists. They are surrounded by a ring of police constables.
His white turban falls off as a gun is brought up to his head and he immediately falls to the ground. Following that, his brother is also shot.
The officers were promptly greeted by two gunmen and another man.
The state government of Uttar Pradesh has launched an investigation, but the brazen murder on Saturday night has drawn a barrage of criticism from prominent local and national leaders who claim it demonstrates the breakdown of law and order in the area.
Lawyer and politician Kapil Sibal said there had been "two murders" in Uttar Pradesh - "one, of Atiq and brother Ashraf and two, of Rule of Law."
The BBC was informed by Vikram Singh, a former director general of the state police in Uttar Pradesh, that the murder of Ahmad was unacceptable. "Murder is worse," he remarked, referring to death while in detention.
Ahmed was a controversial individual, and that is understating it, BBC reported.
The 60-year-old was born into a low-income Prayagraj family and dropped out of school, but over the years he accumulated enormous riches, benefited from political patronage and power, and eventually grew to wield enormous influence in the city of his birth and beyond.
He was chosen from the city five times as a state assembly representative beginning in 1989. In 2004, he was chosen from the Phulpur seat to serve in the parliament.
He is compared to "Robin Hood, a Dr. Jekyll and Mr. Hyde type of character" by Mr. Singh because he "spent lavishly to help poor people - paying for weddings, giving them money during Eid festivals, and helping poor women buy school uniforms and books for their children."
But as Ahmed was charged with kidnapping, murder, extortion, and land grabbing, the facade began to fall apart.
He was accused of being engaged in more than 100 instances that had already been filed against him, but the victims were allegedly too terrified to file charges.
Over the course of two decades, Ahmed spent time behind bars, yet he still managed to control the underworld in Uttar Pradesh and make sure his men were safe.
However, Ahmed's influence started to decline as the local Samajwadi Party cut its links with him and the Hindu nationalist Bharatiya Janata Party took office in the state.
He was detained for assault in 2017 and later sent to Gujarat, a state in western India.
The most current action against him got underway in February after a video surfaced showing a group of men shooting Umesh Pal, a crucial witness in the 2005 murder of Raju Pal, a lawmaker associated with the local Bahujan Samaj Party. Pal was a critical witness in the case.
The Ahmed brothers had been charged with taking part in Pal's slaying.
The murder in February that was seen on the video started a chain of events that resulted in Ahmed and several members of his family and followers being killed, his wife being sought after, two of his sons being imprisoned, and the other two sons, who are minors, being placed in government protection homes.
Asad, his 19-year-old son, and an assistant were shot and killed by the police on Thursday after a phony "encounter." Rumors quickly spread that their deaths were a planned execution.
On Sunday morning, Prayagraj was mostly deserted. The main bazaars in the old city, which are often bustling with activity as Muslims celebrate the feast of Eid at this time of year, were abandoned.
On practically every street, there are police cars and officers present. In most places, internet services are not working. Locals are also unwilling to speak to the media or discuss the killings in any way.
A 40-year-old Muslim man, who didn't want to be named, told the BBC that people were shocked.
"How can somebody be killed in front of the media and the police? He was a convicted criminal I agree, but that doesn't mean he can be shot like that. What about the rule of law?" he asked.
"Many of us are wondering if he was killed because he was a Muslim. I don't know if that's true, but this incident has terrified the city. We deserve better."
Mahant Raju Das, head of Hanumangadhi temple in the town of Ayodhya, however, suggested that sectarian analysis of such situations is inappropriate.
"Criminals do not have religion or caste. I appeal to all politicians to not look at crime through a Hindu-Muslim lens," he said, adding that "it is a regrettable incident and raises questions on law and order situation in the state".
"There are still so many mafias in the state. But they should not be killed like this, they should be kept in jail so they should realise their sins."
© 2023 Latin Times. All rights reserved. Do not reproduce without permission.