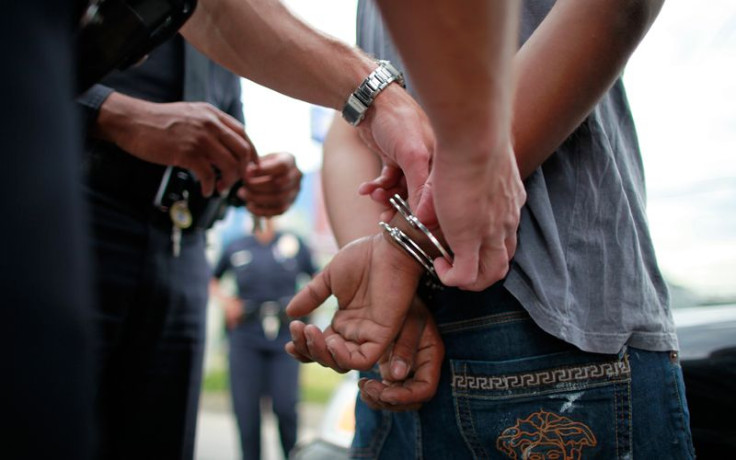 Six teenagers were sent to the hospital Monday, after a drive-by shooting took place around 1pm at a park in Aurora, Colorado. The Aurora Police Department reported the age group of the victims to be between 14 to 18 years old.
According to the Denver Gazette, all the victims are students from Aurora Central High School, four of whom are males aged 14, 16, 17 and 18 along with two female students 15 and 16 years, respectively. Police said they found five of the victims at Nome Park in Peoria Street just north of their school campus. The 18-year-old victim who sustained minor injuries had shown up at a hospital while the rest were said to have been treated for non-life threatening injuries, although one had to undergo emergency surgery.
First responders were alerted to the scene to provide lifesaving measures as police officers who were dispatched applied tourniquets to other victims. Officials established a secure perimeter around the school after the incident with the district sending automated emails to notify parents. Meanwhile, Aurora Police Chief Vanessa Wilson said area residents have been informed and asked to help with any photos, videos or any information that may help to capture the suspects involved in the shooting. Wilson believes the incident involved both a drive-by and possible suspects on foot.
Chief Wilson also stated there were multiple weapons used in the shooting, based on shell casings of various firearm calibres found. Henry Martinez, an area resident, told the media that he heard at least 30 gunshots. Some neighbors reported seeing suspicious vehicles in the area prior to the shooting. Aurora and Denver police units are still trying to determine if the incident was gang related.
No arrests have been made at this time but area residents speak of frequent shootings as students often hang out at the park during lunch hour. Authorities have received tips from neighbors about the possible shooter but are not yet in the position to disclose the shooter's description. Tipsters can report anonymously and are eligible for a $2,000 reward.
In a statement to PEOPLE, Aurora Public Schools' Superintendent Rico Munn and the APS Board of Education President Dr. Kyla Armstrong-Romero said, "We want to thank the Aurora Police Department (APD) and our security officers for their heroic response and support after the shooting. We had APD School Resource Officers and APS security officers who rushed to provide emergency care for the victims."
School sessions will be back to normal this week with an increased presence of police patrols in the area in the coming days.