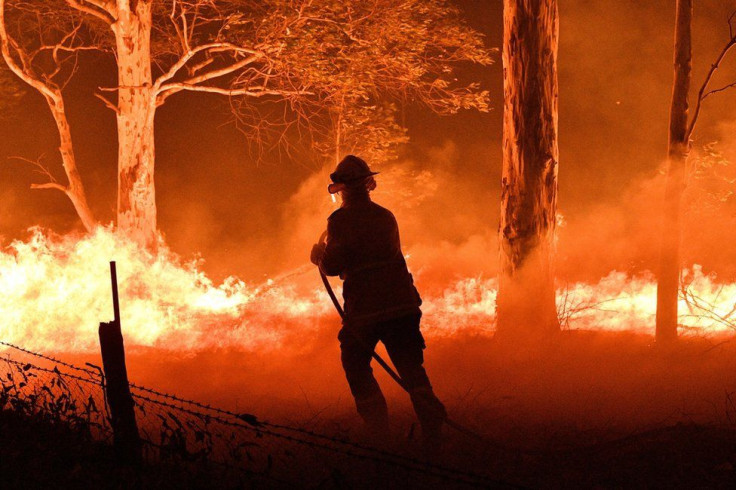 More and more Australians are getting fed up with Australian Prime Minister Scott Morrison amid the series of massive bushfires besetting the country. Just this week, a furious firefighter swore at Morrison on national television to express his dismay over the Australian leader's poor handling of the fires.
While driving his fire truck last weekend, volunteer firefighter Paul Parker pulled over to approach a cameraman and air his blunt sentiments to Morrison. "Are you from the media?" he said. "Tell the prime minister to go and get f***ed from Nelligen! I've already lost seven homes, I'm not going to lose another," he added, before collapsing onto the ground from exhaustion.
Parker's female colleague then echoed his sentiments, facing the camera and shouting, "Stand down now!"
Parker was not the first to lambast Morrison over his allegedly poor handling of the ongoing crisis in Australia. Last month, he came under fire after the media revealed his secret holiday trip to Hawaii with his family amid the worsening fire situation in his country.
Last Thursday, he was also caught on video walking away from a fire victim named Zoey Salucci-McDermott while visiting Cobargo on the NSW south coast. Morrison allegedly came up to the young woman and forced her to shake his hand but he immediately walked away when the woman started to demand better funding for the NSW Rural Fire Service.
Asked for comments about the issue, Morrison said he turned his back on the pregnant woman because he had to meet the other people in the crowd. "There were quite a number of people who were there, and other people were wanting to talk to me as well, which is what I went and did," he said. "What she spoke to me about was the need for more local fire brigade support. That's what she raised with me when I was talking to her and I went on to meet a number of other people," he added.
In a press conference held last Friday, NSW Rural Fire Services Commissioner Shane Fitzsimmons confirmed that the proposal for additional funding for the fire service remains unimplemented despite being with the federal government for the past 18 months.
© 2023 Latin Times. All rights reserved. Do not reproduce without permission.