An unspecified number of women are reportedly suing Qatar Airways for an invasive physical exam done on them in October 2020.
Per BBC, the women were strip-searched at that time and examined at the Doha Airport. When they landed, the victims allege that they were subject to an examination to determine if they had given birth. It was reportedly a measure done because they had found a baby in a bin at the Hamad Airport.
The women felt it was a violation and deemed it as a state-sanctioned assault. The said incident sparked outrage on social media after it came out.
Armed guards allegedly escorted the female victims who did not consent to the examinations.
Not long after, Qatar apologized for the incident and sacked one airport official. The same official was meted a suspended jail sentence but these developments were not enough to remedy the humiliating incident.
"I was certain that I was either going to be killed by one of the many men that had a gun, or that my husband on the plane was going to be killed," an unidentified female victim said a statement from her lawyer.
The examinations carried out on the women reportedly lasted for five minutes. After that, they were escorted back to their flights.
After landing in Australia, the women immediately reported the entire experience to authorities. It has since resulted in condemnation on social media from the public and some nations.
Qatar's Prime Minister Khalid bin Khalifa bin Abdulaziz Al Thani had already tweeted an apology for the incident. However, the female victims want a formal public apology from Qatar.
Also, they are calling on the airport to change their methods and procedures to make sure that the incident does not happen again according to lawyer Damian Sturzaker.
"They want an apology from the Qatar government for their treatment and what they want and have been asking for quite a long time is that procedures are put in place so that this won't happen again," Sturzaker stated.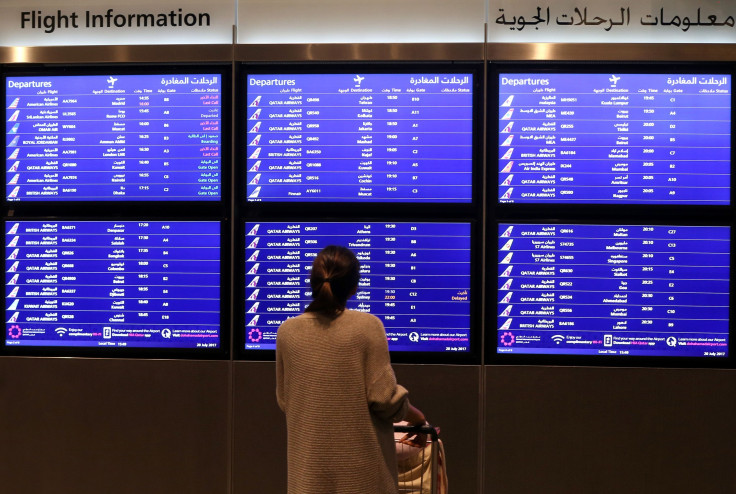 © 2023 Latin Times. All rights reserved. Do not reproduce without permission.