A 17-year-old teenager whose identity has yet to be released has been arrested in connection with a shooting incident at a gas station in Arizona on Saturday, Nov. 13.
According to reports, the teen suspect spotted his ex-girlfriend with her new boyfriend and such led to a confrontation. Killed was 16-year-old Efrain Escobar at the QuickTrip gas station at around 2:00 a.m. He was reportedly shot multiple times in a QT parking lot, near Yuma Road and Watson Road.
Escobar was allegedly shot by his girlfriend's former partner and eventually died. A comrade of the 16-year-old was able to return fire at the suspect but his shots did not find their mark.
It did not take long for the Buckeye Police Department to track down the shooter. The teen was arrested near 99th Avenue and Thomas Road. It was unclear as of this writing what official charges the 17-year-old would be facing.
However, the death of Efrain has left his family devastated. His cousin Angeline Carbajal told ABC 15 that things will never be the same without the 16-year-old.
"It's not going to be the same without him," Carbajal said. "His hugs. Every time he'd see me, if I was standing, he'd come and give me a hug," she added with tears in her eyes.
Carvajal was reportedly an up-and-coming football player and was hoping to carry on playing the sport in college. All those plans have now gone up in smoke.
All the family can do now is wait for the official charges, hoping to get justice for the death of Efrain Escobar.
Police responded to the scene after checking in on another shooting incident. Authorities responded to reports of multiple people shooting at a large gathering near 1400 North Jackrabbit Trail. Most reportedly fled the scene when they arrived and no injuries were reported.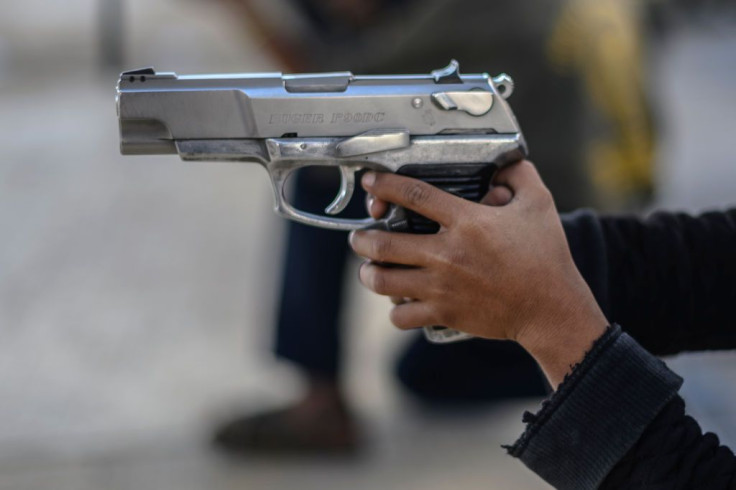 © 2023 Latin Times. All rights reserved. Do not reproduce without permission.