With bodies buried on the sandy river banks of Ganga starting to become more and more exposed due to the strong currents and increase in water levels, authorities have so far cremated close to 400 bodies found floating on the river to date, at their own expense.
On Wednesday, Aug. 4, the water level of rivers Ganga and Yamuna started to rise and bodies that were buried on the sandy banks of these rivers have reportedly started to get exposed once again.
Since June 4, Prayagraj Municipal Corporation (PMC) authorities have reportedly cremated close to 400 bodies to prevent them from polluting the river water. These bodies were either buried and later exposed by the currents of the river or were found floating in the river, according to the Times of India.
There were days when the PMC team reportedly found over 50 bodies at Phaphamau ghat and cremated all of them. Around 65 bodies were found within two days last week and the cremation of all the bodies had to be performed till late at night.
On Wednesday, Aug. 4, the water level of Ganga at Phaphamau was reportedly recorded to be 80.15 meters at 8 a.m and this increased to 80.19 meters by 4 p.m. Likewise, at Chhatnag, the water level was 79.16 meters at 8 a.m and reportedly increased to 79.79 meters at 4 p.m., Hindustan Times reported.
Since June 4, the government has reportedly taken extra caution to find the bodies that are being exposed along the river to cremate them without delay. In the beginning, the bodies started getting exposed only at Phaphamau ghat. These bodies were taken out and were cremated after following all the religious traditions. Since last week, authorities have reportedly found some partially decomposed bodies on the banks of river Ganga around Chhatnag bank.
"As and where we find any corpse at the riverbank, we immediately set the pyre and cremate the same with full honors and according to traditions," one of the senior officials of PMC who requested to be anonymous said.
"PMC has ensured that none of the bodies, either exposed or found at the riverbank, goes unattended and same is being cremated with full honor and by following all tradition as per norms of performing last rites," PK Mishra, Public Relations Officer (PRO) of PMC commented on the issue.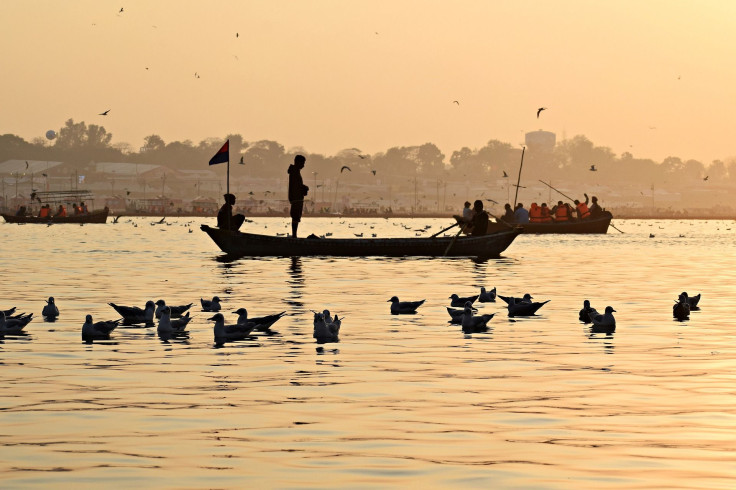 © 2023 Latin Times. All rights reserved. Do not reproduce without permission.