The gruesome bodies of two missing men were recovered from two separate cars that emerged from India's Ganges River in Muzaffarnagar district, Uttar Pradesh, India on Monday, June 21.
The cars were reportedly spotted by people passing by the area on Monday evening, June 21, after the flow of water in the canal was controlled for desilting work. The bodies have been identified through various documents recovered from the vehicles and the police have launched an investigation into the matter, Hindustan Times reported.
The remains reportedly emerged from the canal during the desilting process on Monday, June 21, when the water in the canal was briefly stopped. Desilting removes fine silt and sediment collected in a river and restores the river to its natural capacity.
The police pulled the cars out of the canal using cranes and reportedly found one decomposing body in each car.
One corpse was reportedly identified as 27-year-old Dilshad Ansari, of Lakhaan village in Muzaffarnagar. Ansari had been reported missing since Jan. 17 and was identified from the driving license found in his pocket, said police officer Vinay Gautam.
According to the initial investigation reports, Ansari had borrowed the car from a friend. However, Ansari's father suspects that his son was murdered by one of his friends.
The patriarch alleged that Ansari's friends had sent him to pick up some passengers from the airport in the national capital of Delhi, but he neither reached the airport nor returned to his village, NDTV reported.
The other body was reportedly found also inside a car about 55 kilometers away from where Ansari's body was found. The corpse has been identified as that of Harendra Dutt Atre, 62, a retired Life Insurance Corporation (LIC) officer, who had been missing since Feb. 11, the Independent reported.
"Post mortem examination reports confirmed that the deaths were due to drowning and the bodies were handed over to family members for last rites," said Abhishek Yadav, Senior Superintendent of Police (SSP) of Muzaffarnagar.
District magistrate Selva Kumari J reportedly directed the officials concerned to put up proper reflectors on the canal side road and also to construct protection walls to prevent similar incidents in the future.
Numerous road mishaps and accidents have been reported in the canal-side road these past few years, including incidents where cars fall into the canal after drivers lose control over the wheel.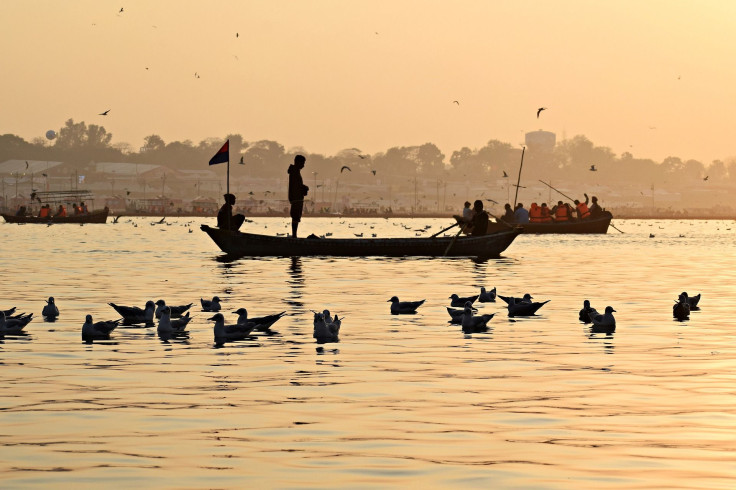 © 2023 Latin Times. All rights reserved. Do not reproduce without permission.