Human remains believed to date back more than 10,000 years were found yards away from Prince Harry and Meghan Markle's multimillion-dollar Santa Barbara County estate in California last Tuesday.
The ancient bones were unearthed during landscaping works at an estate on the 800 block of Riven Rock Road in Montecito next to the royal mansion last week. Oprah and Ellen DeGeneres also live nearby the prestigious residential area, about 90 miles north of Los Angeles, reported Texas News Today.
The recovered bones, which appeared to belong to a "young adult," were stumbled upon at around 5:15 p.m. on May 25, found in soil between two and three feet deep.
The bizarre find prompted police and Coroner's Office staff to be deployed to the area. A stop-work order has subsequently been issued by the local council on the property somewhere on the 800 block of Riven Rock Road, according to Sheriff's spokesperson Raquel Zick.
Zick stressed that the property in question has no connections to the former members of the British royal family who lived nearby.
"We're only confirming it was on the 800 block and that it's not associated with the royals," she continued.
The human remains uncovered were partial and appear to be those of a small-sized young Chumash adult from some 10,000 years ago, based on the coloring of the bones as well as the wear and tear on the teeth, Santa Barbara Independent reported.
If the bones are proven to belong to a member of the Chumash community, the remains will be turned over to the Native American Council for safekeeping. However, if the bones are not Chumash in origin, an exceptionally slow-moving probe will be carried out to crack the case.
The Montecito neighborhood, which now houses 5,000 people, was formerly a piece of a major development built by a former Wisconsin journalist who settled in the area in the 1870s and later led the McCormick wheat thresher empire. In 1901, a reservation was established in present-day Montecito for the Chumash people.
The recent investigation of the located human remains is just among the latest cases surrounding the Megxit couple's Montecito property.
Police have reportedly been called to the area at least nine times this year. An intruder was also nabbed by law enforcement after invading the mansion twice by car from Ohio before and after Christmas, Page Six noted.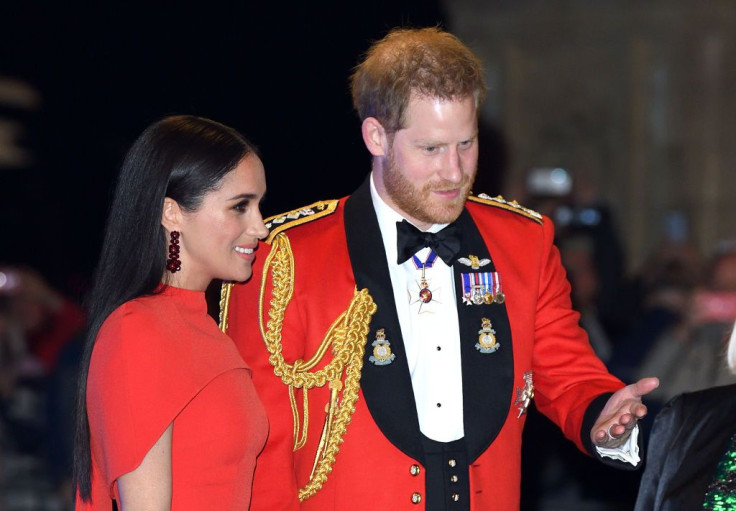 © 2023 Latin Times. All rights reserved. Do not reproduce without permission.