While Prince Harry and Meghan Markle had no qualms in admitting how challenging life was for them in the Monarchy, a royal expert believes the Sussexes were allegedly aware of the consequences of their dramatic remarks on the Royal Family.
"The damage really has been long term," said royal expert Katie Nicholl, as told in Channel 5 Documentary "Harry and Meghan: Two Troubled Years" according to Daily Star. "I think they went into knowing it was going to be very difficult for the Royal Family to have any sort of comeback. They certainly weren't going to sit down and address every single point and accusation made in the interview," she added.
Roughly about a year since their exit as working royals, Harry and Meghan have left no stone unturned about opening up about their struggles.
Be it the bombshell interview with iconic show host Oprah Winfrey or Harry's appearance on the "Armchair Expert podcast" with Dax Shepard and his most recent Apple TV+ series on mental health titled "The Me You Can't See," the couple voiced a spate of harrowing experiences—from Meghan's son being subjected to racism even before he was born and Kate Middleton making her cry to her feeling suicidal after marrying into the Royal Family.
Harry slammed Prince Charles for poor parenting skills and for treating him the way he was treated and also made derogatory references to his growing up in the Royal Family by calling it "a mixture between The Truman Show and being in a zoo".
While Harry has gone ahead and lambasted his dad, it is believed that the Duke has been warned against speaking ill about Queen Elizabeth, and that Charles would "close ranks" if he did so.
"The Sussexes' activities, when they've spoken out, have been very, very damaging. There's no doubt about it," said royal expert Richard Fitzwilliams while speaking to Daily Star.
"She has realized how unhappy they were, but speaking out in the way they have is a totally different thing." The Queen will have found the way the Sussexes have handled things, I think, deplorable," she added.
Despite the volatility of the statements, Buckingham Palace has maintained a dignified stance and issued a statement on behalf of the Queen. Following the interview, Buckingham Palace issued a statement on behalf of the Queen. It said, "The Queen is 'saddened; to hear the full extent of the challenges faced by the Sussexes and the issues raised around race are 'concerning'."
The Palace said while 'some recollections may vary' they are taken 'very seriously but would be addressed by the family privately, adding Harry, Meghan and Archie will "always be much-loved family members".
Despite being criticized for his attacks on the Royal Family, the mental health documentary's award-winning filmmaker and mental health advocate Dawn Porter stood by the Duke. "It's hard for Americans to understand the vitriol that's directed at him and Meghan," said Porter as reported in the Insider.
"So just getting a little taste of it, I guess, in some ways, I feel protective of him because I didn't really see that coming. I thought, 'Who could be unhappy with somebody saying, here's help if you need it?'" she said. "It does seem really mean-spirited, but, you know, I guess some people will do anything to sell papers."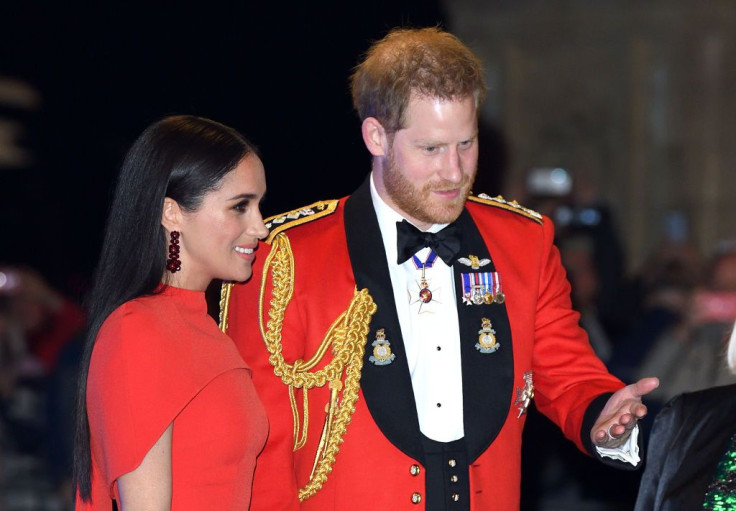 © 2023 Latin Times. All rights reserved. Do not reproduce without permission.