The decomposing corpse of an unidentified man was found half-eaten by stray dogs on the banks of the Godavari River, India on Thursday, June 17, local authorities confirmed.
On Thursday morning, a group of sanitation workers of the major Gram Panchayat reportedly spotted a pack of stray dogs feeding on something that had washed ashore near a garbage dump along the river bank. On further inspection, the workers realized that the dogs were feasting on the decomposed corpse of a man, reported the Hindu.
The workers reportedly scared the dogs away, guarded the body, and alerted the local police about the discovery. After the authorities arrived, the body was surrendered to the Government Area hospital mortuary for identification.
The identity of the deceased has not yet been revealed. Police suspect that the man died by accidental drowning.
In a similar but unrelated incident, images of stray dogs reportedly feeding on human corpses along the banks of the river Bhagirathi in Uttarakhand, India have been circulating on social media.
The corpses are believed to belong to people who have recently died of COVID-19. Authorities believe that the deceased patients' families may have dumped the corpses in the river, after failing to secure an official cremation spot.
A local resident recounted spotting groups of stray dogs ravaging half-burnt bodies washed up on the river bank. He called the scenes the "death of humanity" and demanded that local authorities do something about the unfortunate development, reported Hindustan Times.
Residents are reportedly concerned whether the dead bodies may contaminate water supplies and spread more disease among nearby communities. Municipality President Ramesh Semwal has assured the public, saying he has assigned a person at the Kedar Ghat Temple to cremate the bodies recovered from the river.
"During the last few days, the number of deaths has increased in our area. I also came to know that bodies are not burnt properly so I have directed the administration to arrange at Kedar Ghat for the cremation of half-burnt bodies," Semwal said.
In COVID-19'S second wave in India, hospitals were left overwhelmed with sick patients, dead bodies piling up in at-capacity crematoriums. India has recorded a total of 29.7 million COVID-19 cases with 381,903 deaths after 67,208 new patients and 2,330 coronavirus-related deaths were reported on Thursday, June 17.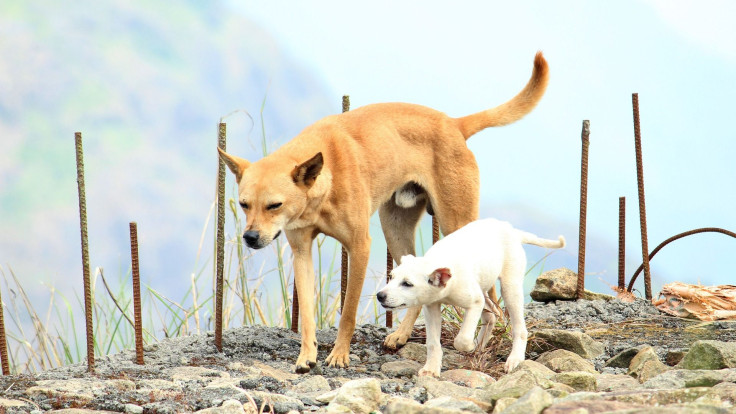 © 2023 Latin Times. All rights reserved. Do not reproduce without permission.