A coroner's report obtained by CBS4 reveals how a cult leader in Colorado most likely died after her body was found in a mummified state in a Colorado home near Crestone last spring.
In April, police raided a home in the rural town of Moffat following a tip-off that the body of Amy Carlson, 45, who was known as the Mother God in her religious movement Love Has Won, had been transported to a mobile home in Crestone, Colorado. The said property served as their headquarters from across the country, arrest affidavits revealed at the time.
Carlson's remains were wrapped in a green sleeping bag, which saw her followers initially slapped with abuse of corpse charges after decorating her decomposing corpse with Christmas lights and glitter make-up around her missing eyes, the Daily Beast reported.
When asked by the police about the bizarre discovery, the group claimed Carlson was not dead and was instead simply "out of communication."
In May, County coroner Tom Perrin noted that there was nothing to indicate her death was caused by foul play.
In a recent breakthrough of the case, the Saguache County coroner's report has since revealed that the woman died as a result of decline due to alcohol abuse, anorexia, and chronic colloidal silver ingestion, according to CBS4.
While conducting an external examination, Dr. Emily Russell remarked on Carlson's missing eyes, which she said were "not appreciated secondary to decomposition." She would later note that it also showed no evidence of trauma.
According to the report, Carlson, who weighed a mere 75 lbs., had "eight small brown bottles with medicine droppers that were colorfully labeled" near her corpse. The paperwork further noted the cult leader wore two pairs of socks and grey cotton pants with a "diaper containing red purge-type fluid."
The medicines, which contained various metals, including colloidal titanium, gold, and silver, were retained as evidence, the New York Post noted. Love Has Won had also hawked colloidal metals for treating compulsive behaviors.
A test on her liver tissue on Nov. 16 would reveal she had 470 mcg/g of silver in her body, which was more than six times the daily average intake (70 mcg) from the environment and diet of an American adult.
Meanwhile, a toxicology report confirmed the presence of ethanol and acetaminophen in Carlson's body. Her fluids also tested positive for chemicals found in cannabis and tobacco, as well as opiates, including hydrocodone and hydromorphone.
In September 2020, Carlson claimed she had advanced cancer. However, the coroner said there was "no evidence" of metastatic cancer although she found one lobe of her thyroid gland containing a nodule with clear brown gelatinous fluid" that was "grossly consistent with a colloid."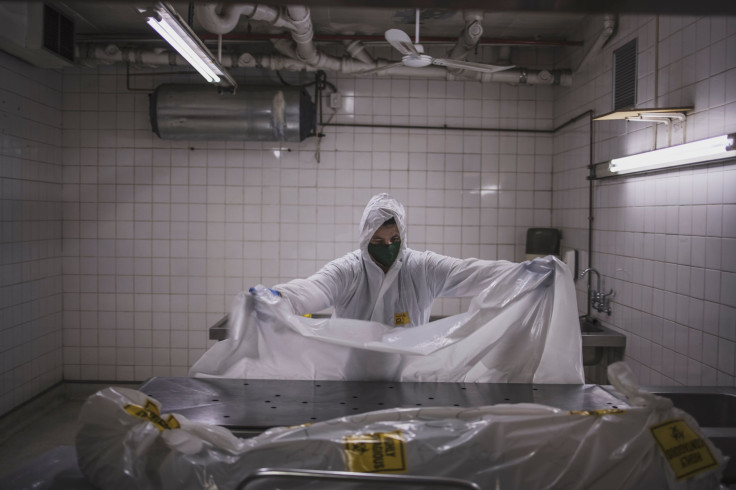 © 2023 Latin Times. All rights reserved. Do not reproduce without permission.