At least 241 COVID-19 patients were linked to a little-known sect whose head pastor pokes eyes to heal in South Korea. The East Asian country reported a new daily record of 4,116 cases as infections of the virus inundated its hospitals following the lifting of some restrictions.
About 90 percent of the small religious community in the town of Cheonan City remains unvaccinated. Cheonan City, which only has 427 residents, saw at least 241 people tied to the sect contracting coronavirus, a city official confirmed on Wednesday as per the Independent.
The majority of these patients are in their 60s and became in close contact through communal living. Just 17 out of the 241 confirmed cases have received their COVID jab.
"I believe it's the church's anti-government beliefs that prevented the believers from getting the vaccine," an official said, adding that the small town was placed on a lockdown.
In a statement, the Korea Disease Control and Prevention Agency also expressed fears that the scale of the outbreak is massive.
However, the government body stopped short at precisely pointing out what caused the low vaccine uptake in the small community, noting that elderly and those with underlying medical conditions are not even banned from getting inoculated, the Guardian noted.
The sect pastor reportedly frequently performs a ritual act known as the "imposition of hands on the eyes," which is done by poking two eyes to allegedly remove an individual's secular desire, according to Jung youn-seok, head of cult information resources think tank.
"Such an act is extremely dangerous and non-biblical. It is an outright ban in Korean Christianity," Jung said, noting the pastor's mother was a controversial figure ousted from the Christian community in the 1990s for practicing similar rituals.
Since South Korea switched its coronavirus campaign to the "living with COVID" scheme, there has been a steep rise in cases triggered by the removal of social distancing rules and the reopening of public areas, according to CNBC.
On Wednesday, Prime Minister Kim Boo-kyum told a COVID response meeting that the COVID-19 situation in the metropolitan Seoul area alone is critical enough to impose an emergency plan at any moment.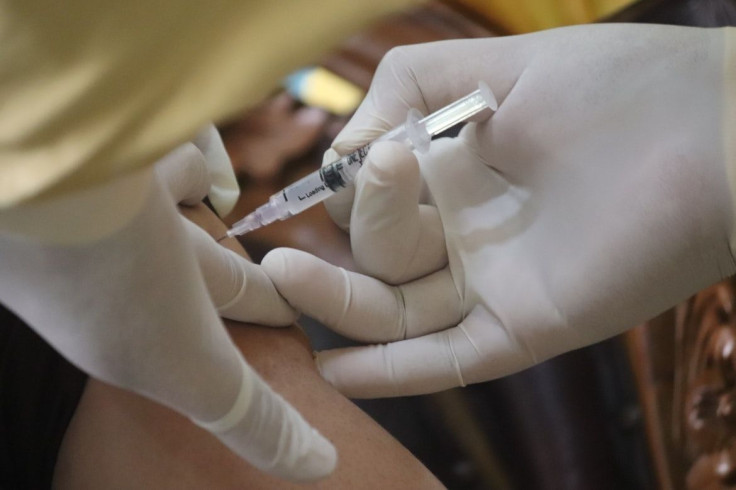 © 2023 Latin Times. All rights reserved. Do not reproduce without permission.