To this day, there is no clear answer on where the coronavirus truly originated from. China has been singled out as the culprit, something that may have started from at China's Wuhan Institute of Virology. Further, Republicans are suggesting that the United States government may have had a hand and collaborated in the research.
A report from Republicans that included ranking member Rep. David Nunes was obtained by Fox News, detailing how it is critical for health experts and government officials to understand how serious the virus origins are to prevent future pandemics.
"International efforts to discover the true source of the virus, however, have been stymied by a lack of cooperation from the People's Republic of China," the report read. "Nevertheless, significant circumstantial evidence raises serious concerns that the COVID-19 outbreak may have been a leak from the Wuhan Institute of Virology."​
Further, the report goes on to cite that China has a history of lab leaks that result in infections. The Wuhan Lab in particular has been conducting dangerous coronavirus research and allegedly not following standard safety protocols that resulted in the accidental outbreak. GOP lawmakers even cited that several researchers at the Wuhan lab got sick with COVID-19 related symptoms.
However, the surprising part of the report claims that the Chinese military had a hand in the lab aside from claims that US government agencies may have played a part in the Wuhan lab activities. Research allegedly pushed through despite pauses to these kinds of studies in the United States due to ethical concerns over their biowarfare applicability and their potential to accidentally unleash a pandemic.
"The U.S. Government must also provide a full accounting of any American cooperation with the Wuhan lab's coronavirus research, including the support of these projects through U.S. Government funds," the report stated.
In all, calls are being made for China to be more cooperative and transparent to properly determine the true origins of the coronavirus. Republicans want the intelligence community to release all data – including reports of a possible collaboration between the Wuhan Lab and the Chinese military. A May 31 deadline has been set.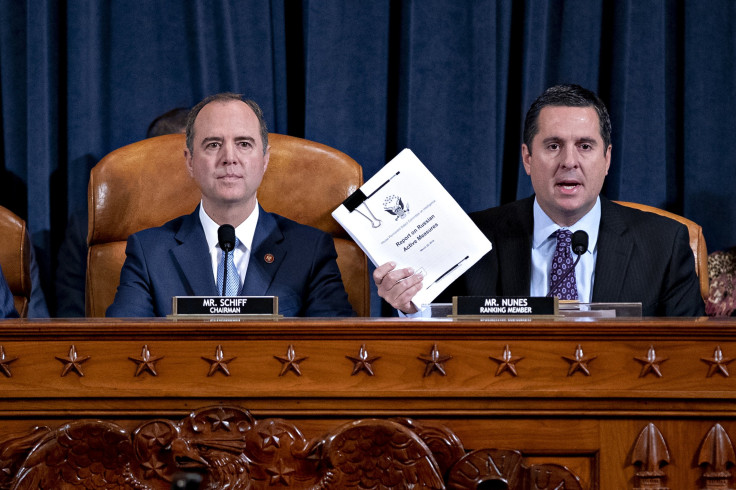 © 2023 Latin Times. All rights reserved. Do not reproduce without permission.