A lot of fans are looking forward to the much-awaited "Friends" reunion and the hype towards that is now starting to build. The main co-stars from that well-loved series got together in a video, most catching a glimpse of the state of their favorite actors from a sitcom that started in 1994.
Most of the main stars have gone on to do other things, some even appearing in movies. But like any other celebrity, it remains that most have undergone changes – not entirely limited to their physical appearance. Like other high-profile celebrities, some went through common adversities like alcoholism and addiction.
Of the "Friends" cast members who drew concern in the video, Matthew Perry raised a bit of an alarm when he gave a thousand-yard stare and slurred during some segments. The clip of the 51-year-old actor doing so can be seen via the People's magazine website.
Perry was with other co-stars such as Jennifer Aniston, Courteney Cox, Lisa Kudrow, David Schwimmer and Matt LeBlanc. All discussed how it was to get back together but Perry drew attention when he slurred while answering one of the questions. This was the part when he admitted stealing a souvenir from an old set in 2004.
He admitted taking a cookie jar from the set but the "sh" sound was noticeable when he used the word "stole." Aside from that, other comments drew attention, causing fans to react and worry about the 51-year-old actor's well-being.
"It pains me to see Matthew Perry like this, he just seems off, gazing at the void, speaking slowly," one fan wrote.
For those who may not be aware, Perry has been open with his struggles with addiction. In 1997, he suffered from a ski accident that left him addicted to Vicodin. Aside from that, he started drinking vodka excessively and would often show up at work drunk.
In 2018, he spent three months in the hospital recovering from gastrointestinal surgery. He has since been tied to literary manager Molly Hurwitz who was present during the reunion. When asked to comment, representatives did not comment.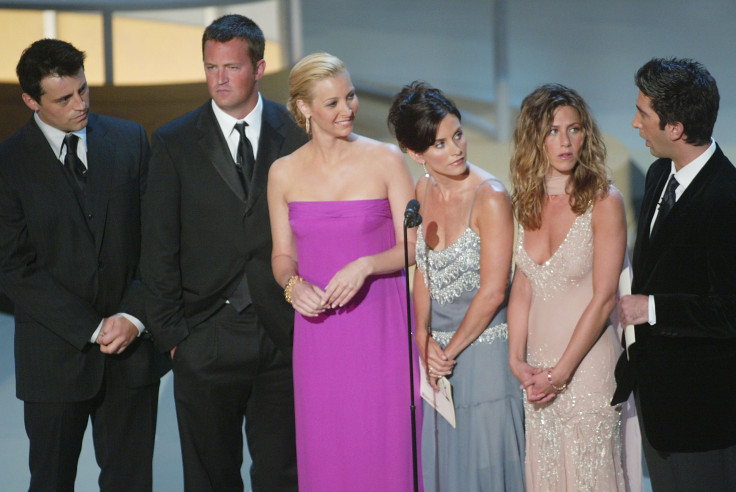 © 2023 Latin Times. All rights reserved. Do not reproduce without permission.