Prince William and Kate Middleton are rumored to be planning a big move to Windsor, Berkshire in the summer to be closer to the Queen, while author Tina Brown details in her new book why Kate and Meghan Markle only appeared on stage once.
Sources close to the matter say that the Duke and Duchess of Cambridge's move to Windsor appear to be getting sealed even faster as the family clinches a property near Windsor Castle that allows them to be close to the Queen and potential schools for their children, according to InStyle.
"Finding a way to make Adelaide Cottage work seems to be the best and only option," the source said about the matter. "There are issues with all the other houses, so Adelaide will be the favorite."
While Kate and Prince William seem to be getting settled with moving to a new property in the U.K., old rumors of Prince William and Kate's apparent distaste and irritation against Meghan Markle swirl about due to the release of Tina Brown's new book "The Palace Papers," Marie Claire reported.
In the new book, Brown details the only time in which Kate, Meghan, Prince William, and Prince Harry appeared in a charity event together, when Meghan commandeered the mental health event to talk about a topic that was in vogue in Hollywood at the time.
"With blithe proprietorship, she deployed an issue that was not even on the foundation's docket—women's empowerment, then at its fervid height with the acceleration of the #MeToo movement," Brown wrote.
Due to Meghan reportedly taking a lot of the air time that was meant for the foundation's newly-launched mental health campaign, there was an "awkward dynamic" between the two women that possibly created the publicized feud between the two.
"When it was Kate's moment to speak, she was strikingly less articulate, as well as brief. Few knew that it was she—after years of providing emotional support to her younger brother, James, as he struggled with clinical depression—who had been the prime mover of the foundation's mental health campaign," Brown wrote.
"It was crafted after careful consultation with mental health professionals, policy experts, and Palace advisers. Now, here was Meghan championing a fashionable cause anointed by Hollywood and sure to make headlines."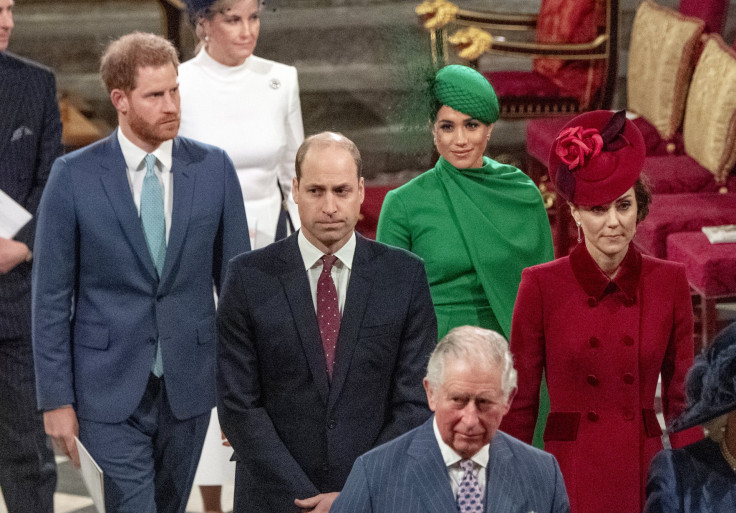 © 2023 Latin Times. All rights reserved. Do not reproduce without permission.