An axe-wielding Oregon man has been arrested on Saturday, Sept. 25, after breaking into a Portland home and resisting arrest by swinging a sword and other weapons at armed police.
Chance T. Haylett, 20, reportedly broke into a home on Northeast Farragut near North Williams Avenue carrying around 15 weapons including a sword, an axe, a slingshot, and several knives on late Saturday. However, police would be summoned to the home at around 4:40 p.m after neighbors alerted the authorities about a home invader man breaking into the residence, Fox News reported.
After Haylett spotted law enforcement outside the home, he reportedly became combative, proceeding to burst out of the residence and charge out the back door toward armed police officers while swinging his sword. An officer managed to fire a foam-tip projectile at Haylett to keep him at a distance. However, Haylett continued to threaten officers with his sword and also threw an axe and knives at the responding cops.
This prompted the officers to fire another round of foam-tip projectiles at him. This round of rubber bullets changed the suspect's demeanor and helped the officers to de-escalate the situation. The authorities were able to talk to the man and convinced him to drop his weapons and surrender, according to The Oregonian.
The officers reportedly found around 15 weapons in Haylett's possession including a sword, an axe, several knives, and a slingshot.
Haylett received a mental health evaluation at a local hospital before he was booked into the Multnomah County Detention Center on multiple charges, including first-degree burglary, first-degree criminal trespassing, first-degree criminal mischief, felon in possession of a restricted weapon, and unlawful use of a weapon.
In a similar but unrelated incident, an axe-wielding man who was walking down "The Mall" in the direction of Buckingham Palace was arrested by six armed police in London on April 13 earlier this year, Metro reported.
The armed police officers made the man sit on the ground in the middle of The Mall, near the Trafalgar Square exit, and carried out a painstaking search of his rucksack.
"The police were clearly taking no chances and they were calm and professional in the aftermath of the incident, working methodically through his possessions in the bag and making sure he was thoroughly secured before taking him away," a passer-by said.
The man was later taken to Charing Cross Police Station for questioning. Nobody was injured in the incident.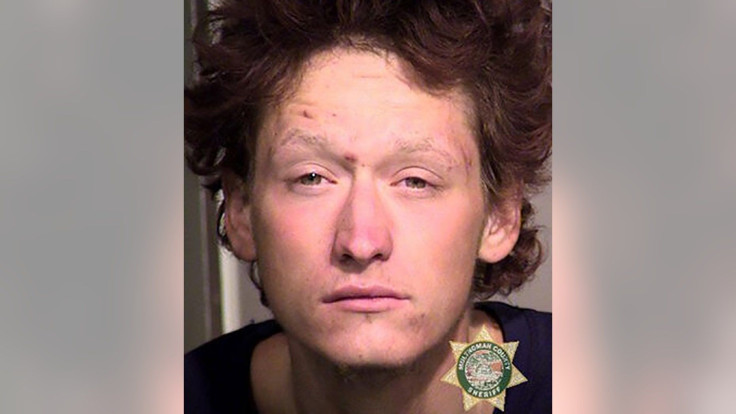 © 2023 Latin Times. All rights reserved. Do not reproduce without permission.