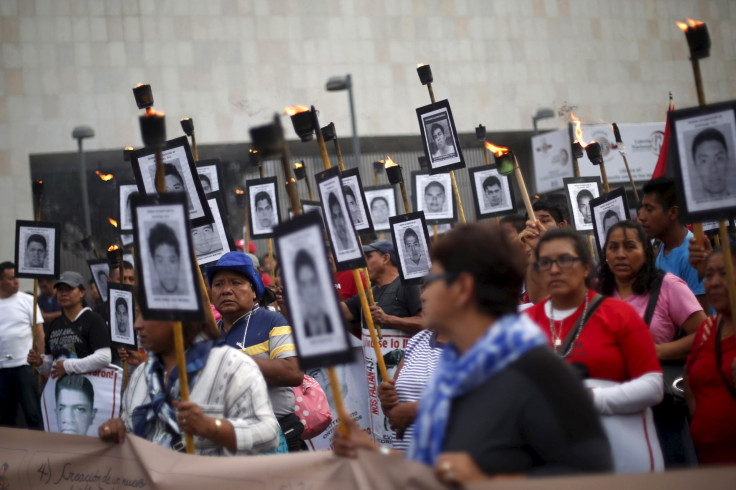 A year and a half after 43 student teachers from Ayotzinapa went mysteriously missing in the state of Guerrero, international investigators are criticizing the Mexican government for their inconsistent investigations and for not handing evidence over.
A few weeks ago, Austrian experts who were on the case determined there was no link between the human remains found at a municipal waste dump in Cocula and the clothing and hair samples from some of the 43 student teachers that went missing.
Now, the Grupo Interdisciplinario de Expertos Independientes released an in-depth, 608-page report, which proves that the government's official account of what happened on the night of September 26, 2014 is off.
Mexican officials claim that the student teachers from Ayotzinapa were taken and killed by a gang, when in fact, there is substantial evidence that shows law enforcer officials from Iguala were part of a "planned attack" against the students.
The report also states that when the General Attorney, Jesus Murillo Karam, declared the students dead in a press conference, it was because the Mexican government had planted the remains themselves; including those of student teacher Alexander Mora Venancio.
In addition, the report says that the government obtained coerced confessions from witnesses such as Patricio Patricio Reyes Landa, who says the police assaulted him at his home to hear him say what they wanted. "They hauled me aboard a vehicle, they blindfolded me, tied my feet and hands, they began beating me again and gave me electric shocks, they put a rag over my nose and poured water on it," he said.
Two weeks ago, a driver identified as G.J.R. narrated his version of the events as a witness, confirming the government's involvement in the young men's disappearance. "With teary, blurred eyes from the pepper spray, I was able to see from the police car how they were bringing down each student, when one of the policemen said, 'we can fit any more of them in the car,' and another said, 'that's fine, here come the ones from Huitzuco.' At that moment I could perceive more police cars pulling in; they were white and blue and they I saw them drive directed to Huitzuco," he declared.
© 2023 Latin Times. All rights reserved. Do not reproduce without permission.