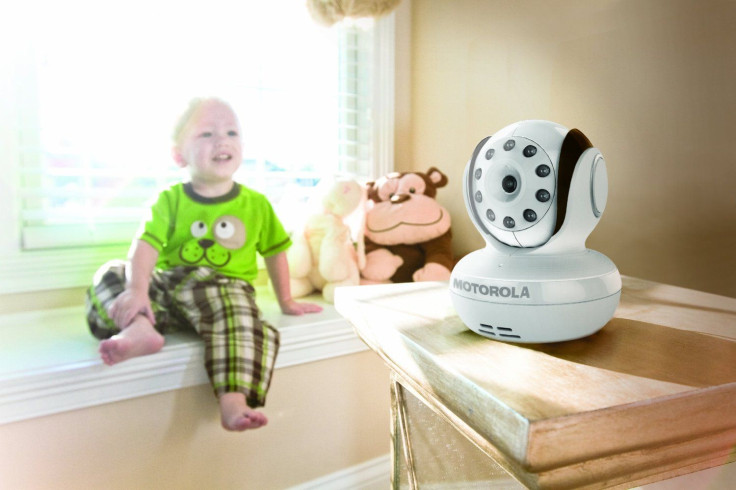 Lauren and Marc Gilbert were in for a horrific shock when they discovered a strange man's voice coming from their 2-year-old child's room. The Texas family learned the hard way that almost anything connected to the Internet could get hacked.
Marc Gilbert says he was doing the dishes when he heard strange sounds coming from his daughter Allyson's bedroom.
He investigated the noise to discover it was coming from the child's baby monitor as a stranger called his daughter an "f**king moron" and "little slut" before he quickly unplugged it.
The hacker even knew Allyson by name 'He said, 'Wake up Allyson, you little (expletive),'" Gilbert said.
Allyson is deaf so the toddler was not bothered by the shocking intrusion.
The Houston, Texas couple said things got worse when the camera to the baby monitor turned on them. Marc immediately disconnected the device and tried to figure out what happened.
Gilbert said he took all the typical precautions to keep prying eyes out of his home. In a KTRK report Gilbert wrote:
"The router was password protected and the firewall was enabled. The IP camera was also password protected."
Fortunately Allyson's older brother, 3-year-old Ethan, was sound asleep and did not hear the shameless intrusion.
This disturbing crime isn't unique. It's often times teens participating in a new phenomenon called "wardriving," where people drive around looking for homes with weak wireless security.
Parents can protect their homes by setting a strong password. Use Wi-Fi Protected Access 2 (WPA2) to set up a password because it uses better encryption standards and is very difficult to crack, especially combined with a good password.
Gilbert did not report the incident to the police and says the family is done with that baby monitor permanently.
© 2023 Latin Times. All rights reserved. Do not reproduce without permission.