Kentucky police forces are on a manhunt for a murder suspect who allegedly snipped off his ankle monitor and drove off with another man in a pickup truck before showing up for his court appearance scheduled for Tuesday morning, July 27.
The suspect has been identified as 46-year-old James W. Gentry Jr., who was awaiting trial for allegedly shooting 35-year-old Keith "Joey" Hayes Jr. to death in 2018. The man on the lam allegedly removed his ankle monitor and fled rather than showing up for his trial in court on Tuesday morning.
Hayes' body was discovered by the police riddled with gunshot wounds in late November of 2018 in Christian County, Fox News reported.
Gentry is reportedly 6 feet tall and weighs about 170 pounds. He was last seen at the intersection of Coxmill and Wooldridge roads in Hopkinsville, according to local police.
In CCTV surveillance footage obtained from the area, Gentry was reportedly found to be wearing dark pants and a red shirt or jacket and walking with another man. The duo then reportedly got into a dark-colored, four-door pickup truck at a Circle K gas station on Lafayette and left the premises, according to WSMV.
In 2019, Gentry told the state troopers that he was present when Hayes was allegedly shot multiple times to death on Nov. 27, 2018, reported the Kentucky news radio station WHOP.
Hayes was reported missing on Nov. 26, 2018, a day before the murder. Police investigation into the incident revealed Gentry as the last person to have seen Hayes before he was brutally murdered.
Hayes reportedly met with Gentry on the morning of Nov. 27 around 11 a.m. to sell a diamond ring and to receive money for his part in planning an alleged crime. Video footage obtained from a gas station in Hopkinsville proved Gentry and Hayes meeting at the station at around 11:30 a.m. that day, Kentucky State Police Detective Cory Hamby said in a preliminary hearing in 2018.
Gentry later pawned the diamond ring at a pawn shop in Russellville for $900. He reportedly fed multiple stories to the investigators before finally confessing that he had met with two other men for a drug deal that resulted in Hayes' death.
Hayes' body was found in a barn at a location on Buffalo Road in Trigg County, reportedly covered in gunshot wounds.
Gentry was charged with murder, robbery, and possession of a firearm by a convicted felon. Police officers caution that he is dangerous and may be armed.
Anyone with information on Gentry's whereabouts is asked to call Hopkinsville police at 270-890-1300 or Kentucky State Police at 270-856-3721. Anonymous tips can also be made at 1-800-222-5555.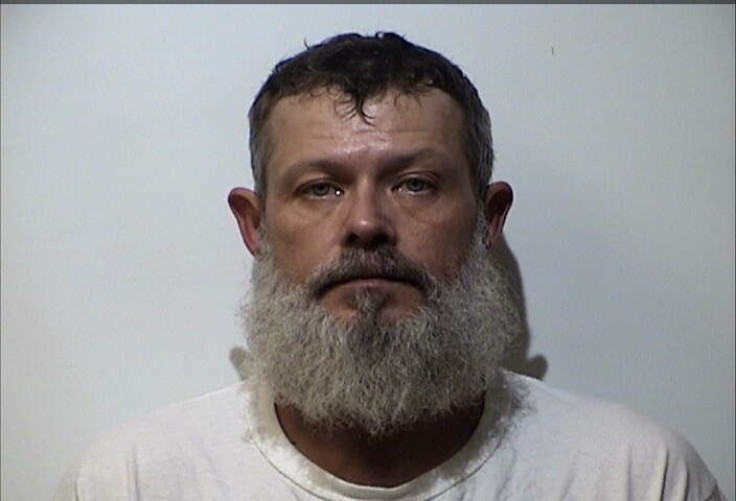 © 2023 Latin Times. All rights reserved. Do not reproduce without permission.